An international survey on partner satisfaction has revealed the main reason partners change firms and why 80% would do it all again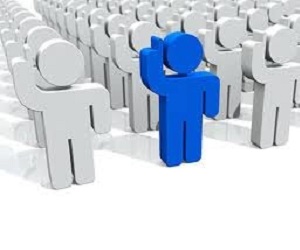 'Firm culture' has been named as the number one reason partners leave one firm to join another, according to an international survey.

Forty-two per cent of respondents to the Lateral Partner Satisfaction Survey, conducted by US legal recruiter Major, Lindsey & Africa survey, said 'firm culture' was the main driving force behind their decision to move – topping other reasons such as compensation, firm financial health and office locations.

The survey also suggests the vast majority of partners who have jumped ship have no regrets. More than 80% indicated they would still move to their current firm if they had to do it all again.

Overall, partner satisfaction was generally high with 52.8% of partners who had moved reporting they were "very satisfied" with their current firm and 33.7% reporting that they were "somewhat satisfied".

Only 3.3% of lateral partners reported that they were "not at all satisfied".

However, the survey also showed that firm culture remains the largest problem that partners have to wrestle with.

According to Greg Williams from recrutiment firm One Practice, clashes over firm culture and the pressure partners are under to meet their budgets fuelled dissatisfaction.

"It's a bit of a cliché but firm culture is something that has to emanate from the top, setting an example on a firm's values and its expectations of people. They need to lay out clear KPIs," Williams told Australasian Lawyer.

Williams believes the demand for partners and other senior lawyers in Australia is currently at unprecedented levels, with lateral moves from top to mid-tier firms still featuring prominently.

"Top tier firms have been losing people for some time, particularly partners in their 40s who have given up their family lives to service a firm," Williams said.

"They may have bought a holiday house on Fraser Island, but then they haven't been able to see their mum and dad for a while."

The latest edition of the Lateral Partner Satisfaction Survey was sent to more than 57,000 law firm partners across the United States and overseas.

Are problems with firm culture really causing partners to jump ship? Do you have any regrets about your move? Tell us your thoughts below.