Renewable energy projects are becoming more and more competitive, a top lawyer says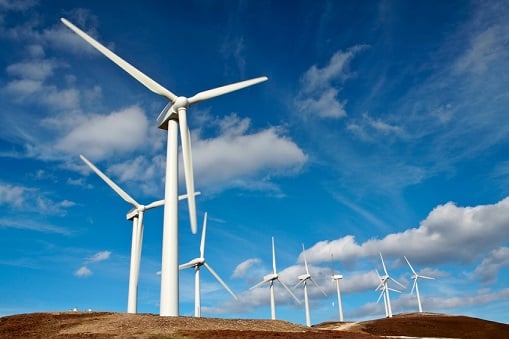 Two top firms have advised on Goldwind Australia's purchase from Origin Energy of the Stockyard Hill wind project, which when developed will be the largest wind farm in the southern hemisphere.
Allens
advised Goldwind Australia, which won in the competitive tender process run by Origin Energy. Origin was advised by
Herbert Smith Freehills
.
According to HSF, a key aspect of the deal was the offtake arrangement under which Origin will acquire all energy and green rights from the project until 2030. When completed, the project will have 149 turbines, capable of generating 530MW of energy – enough to power up to 400,000 homes.
The Allens team was led by partners Andrew Mansour (energy, resources and infrastructure) and Jeremy Low (M&A/corporate). They worked with a multi-practice team that included partners Michael Graves (real estate), Scott McCoy (banking and finance) and Chris Schulz (projects).
The HSF team was led by partner David Ryan, who was supported by senior associates Bailee Walker and Jennifer Harding, and solicitor Kai Ito.
"This was a complex transaction as it was essentially a reverse auction process. Origin allowed proponents to bid offtake arrangements from renewable energy projects other than Stockyard Hill. As a result, Origin received offers from a wide range of wind and solar projects in Australia," Ryan said. "This provided a fascinating insight into the increasing competitiveness of renewables, and the evolving requirements for offtake arrangements to support the project financing of renewables development projects."
Origin also recently
sold its 110MW Darling Downs solar project
, which also included an arrangement for Origin to buy all power and green rights produced by the facility until 2030.
Related stories:
Top firms act on Queensland solar farm sale and funding
HSF helps FRV on 100 MW QLD solar farm