Global firms advise on landmark banking deal… UK law firms under pressure over pricing transparency…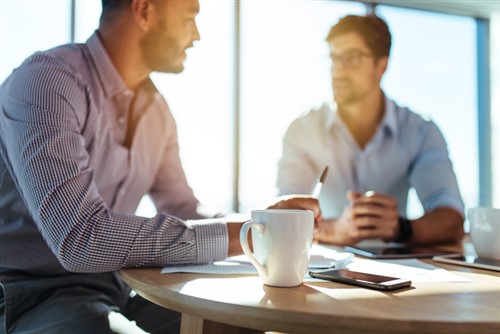 The Big Four global services firms are dominating alternative legal services providers – a sector which is set for growth according to a new report.
A survey of senior in-house counsel asked to name organizations that provide legal services and also which ones they most favoured.
Leading the pack this year is PwC Legal which saw its brand equity grow in all major regions and knocking Thomson Reuters down second place.
"Despite not seeing brand growth this year, Thomson Reuters has retained its clear lead in being recognized as the most innovative legal services supplier in the world," said Lisa Hart Shepherd, CEO of Acritas which publishes The Global Alternative Legal Brand Index along with the Global Elite Law Firm Index.
The alternative index's top 5 is completed by the other Big Four firms: Deloitte, EY, and KPMG Legal.
Axiom, Lexis Nexis, Lawyers on Demand, Wolters Kluwer and Gartner all make the top 10 although only the first two are considered 'mega-brands' within the global legal industry.
"They have brand equity with senior in-house counsel and key buyers in virtually every major region in the world, including the emerging markets," added Hart Shepherd.
Global firms advise on landmark banking deal
BakerMcKenzie and Clifford Chance are advising on a landmark Saudi Arabia bank deal.
Saudi British Bank, whose largest shareholder is HSBC, is acquiring Alawwal Bank, whose largest shareholder is a consortium of European banks, in a deal worth around $4.9 billion which creates the third largest lender in Saudi Arabia.
The deal is the first-of-its-kind in the kingdom being the first merger of two listed banks. It's also one of the largest mergers of two Saudi listed companies.
Clifford Chance is advising Saudi British Bank while BakerMcKenzie is advising Alawwal.
UK law firms under pressure over pricing transparency
New regulations coming into force in December this year will mean a fast turnaround for legal services providers in England & Wales.
The Solicitors Regulation Authority will require pricing and service information for certain legal services to be displayed on firm's websites.
But the Law Society of England & Wales says the regulator should take a light approach to enforcement initially due to the initial burden on firms to comply.
"Many firms that provide legal services to consumers and small businesses will be required to act quickly to comply with these new rules," Law Society president Christina Blacklaws said.
The areas of law where pricing must be displayed includes employment tribunals, debt recovery for businesses, and probate.
Blacklaws says despite the burden, the requirements will create opportunity for the industry, with clients changing how they buy legal services.
"Having the right information at the right time will help clients make informed choices about how they solve their legal problems. They will be
able to balance considerations, not just price but also other important factors such as service quality and client protections," she said.