Herbert Smith Freehills co-authors anti-money laundering report… DLA Piper hires former Freshfields global practice head…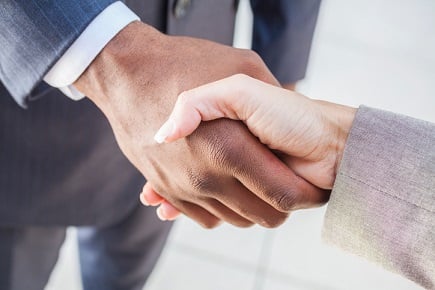 Big Four firm, US firm create global immigration alliance
Deloitte UK is partnering with a US law firm which specialises in immigration to deliver a global immigration alliance.
The Big Four services firm will take over eight offices of Berry Appleman & Leiden (BAL) including those in Australia, Singapore, and China; and will run the non-US operation while BAL continues to operate in the US.
Deloitte says the deal will create the "first global immigration delivery model" which aligns with the increasingly global corporate environment and the need for employees to be mobile.
"Immigration is now a C-Suite priority and the landscape is more complex than ever before. Today's global businesses need innovative thinking, global scale and deep expertise," said Jeremy Fudge, BAL Managing Partner. "We're offering clients the very best of two leading organizations, delivering a level of expertise, scale, control and accountability they can't get anywhere else."
Herbert Smith Freehills co-authors anti-money laundering report
A new report has been published focusing on best practices for anti-money laundering and Know-Your-Client for Asia's financial industry.
Co-authored by Herbert Smith Freehills and regional trade association ASIFMA, the report highlights what has been done to raise standards and increase harmonisation among the region's jurisdictions.
"In a region with more AML laws, more active enforcement and more regulatory attention than ever before, harmonisation is no longer desirable but critical, said Will Hallatt, Partner at Herbert Smith Freehills. "Harmonisation could also improve efficiency and potentially open up a competitive advantage for those institutions that can streamline the process for clients and customers alike."
The key measures in the report are mostly drawn from best practices in Hong Kong and Singapore.
The full report can be found at asifma.org
DLA Piper hires former Freshfields global practice head
Martin Nelson-Jones is joining DLA Piper as a partner in London after 17 years at Freshfields.
He was co-head of Freshfields global infrastructure and transport sector group and specialises in M&A and has worked across a range of sectors, including energy and infrastructure.