The former partner will start at BDO before the year ends as the accounting firm looks to hire about seven more immigration specialists to complete the team.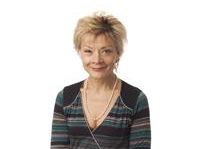 BDO has hired immigration law specialist Maria Jockel from
Holding Redlich
as the accounting firm establishes its own immigration law practice.
Jockel will start at BDO before this year's end as the firm is on the lookout for about seven more immigration specialists to complete the team in Melbourne, reports the
Australian Financial Review
.
Jockel, an accredited Immigration Law Specialist and registered Migration Agent, heads Holding Redlich's National Immigration Law Group after joining the firm in 2013, having experience from stints at
Russell Kennedy
,
Maddocks
and
Gadens
.
"There are significant opportunities to grow a premium immigration law service at a national and global level, given the complexities of Australia's immigration laws and the growth in demand for temporary and permanent entry to Australia," David Garvey, Managing Partner of BDO Melbourne says.
"We are delighted that Maria will lead the new practice as she has worked with national and international corporations and high net worth individuals and gained unique experience in immigration law from her years in private sector and government environments," he adds.
"BDO's migration advice service will complement the firm's global mobility, business, tax, advisory, corporate and regulatory compliance and related services, to achieve exceptional results for our clients."
BDO's establishment of the practice comes as the Australian Government has recently proposed some changes to immigration, including cutbacks to the number of industry sectors eligible for the 457 Visa scheme.
"Australia's immigration laws are both complex and subject to frequent ongoing change. The Department of Immigration and Border Protection has significantly tightened the regulatory framework with very robust sanctions and penalties for breach. The aim of the 457 programme has always been to meet genuine skill shortages, not to undercut local labour and employment conditions and to protect overseas skilled workers from exploitation," Jockel says.
"As the proposed changes to 457 visas are still subject of debate, the impact of these changes has yet to be seen. The complexity of 457 visa law means that increasingly, discerning clients will seek out expert advice which can only be positive for BDO's immigration law practice," she adds.
Related stories:
PwC integrates UK legal and accountancy arms
US BigLaw scores Sydney real estate partner from A&O