Demand from the insurance and health sectors pushed the firm to build a national presence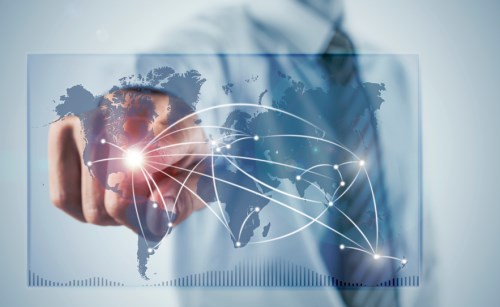 Barry.Nilsson. has completed its national expansion plan with the opening of its newest office in the Perth CBD.
The office, located at level 26 of St Martins Tower at 44 St George Terrace, will be led by a team composed of insurance partner Toby Barrie, special counsel Belinda Randall, and senior associate Jason Hart.
For more than half a century from its founding in 1963, the firm remained a Queensland outfit until its aggressive national expansion began with the opening of an office in the Sydney CBD in January 2014. In 2015 and 2016, the firm opened offices in Melbourne, Adelaide, and Hobart.
The expansion has doubled the firm's turnover and grown its headcount by 72%, said Don Leembruggen, the firm's managing partner. The firm now 240 staff, 127 of whom are lawyers. The firm has 28 partners.
"Our strategy has not just been about growth for the sake of growth," he said. "We had strong persistent demand from our insurance and health clients and put simply, we wanted to increase the scale and depth of our offering to deliver better outcomes to our growing national client base. The national network will strengthen relationships with our clients Australia-wide and allow us to better service them."
The expansion was not without obstacles, however, Leembruggen said. The biggest challenge Barry.Nilsson. encountered over the past few years was finding the right type of lawyers to grow the firm. Barry.Nilsson partners have been with the firm for an average of 23 years, and it wants lawyers who want to stay for the long haul.
Leembruggen also said that Barry.Nilsson. has no immediate plans to establish new practice areas.
"I'm a big believer in doing what you do well and building on it. More than 70% of the work of Barry.Nilsson.'s lawyers is in insurance and health. It's what we're known for and it's what we excel at," he said. "We have an enormous amount of expertise across the firm which we are keen to channel and leverage and that will be our immediate focus."
The firm is looking forward to using the expansion to roll out technology to improve client service, said COO Andrew Price.
"The move allows us to automate processes and expedite more effective and efficient claims solutions to minimise client costs which we now plan to replicate in all our offices around Australia," he said.
Related stories:
Firm builds up insurance and health, family law teams
Asian law specialist returns to Australia as national law firm special counsel