Barristers have the highest gender pay gap of any occupation, a new survey has found.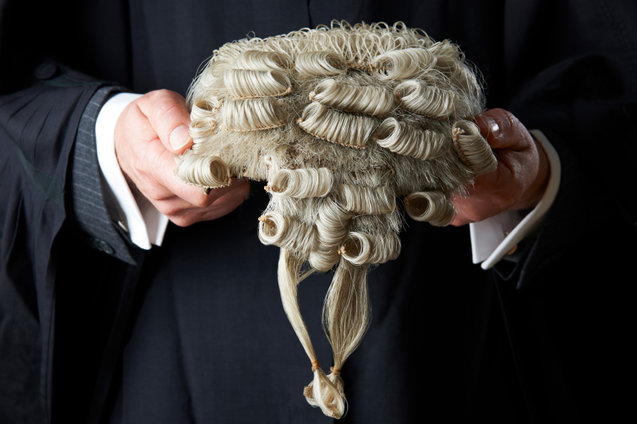 The gender pay gap for barristers is around 184%, according to a new taxable income study.
Data from principal research fellow at the
Australian National University
's Centre for Social Research and Methods, Ben Phillips, found that men out-earn women in all but 14 occupations.
The study found that females earn more than men as bookkeepers, library assistants, kitchenhands, receptionists, dental assistants and housekeepers, but the average male barrister declares an annual taxable income of $169,000, while the average female barrister declares just $60,000,
The Sydney Morning Herald
reported.
Female barristers work a fewer number of hours on average (37 hours compared to 44 hours for the average male barrister), adjusting for the hours brings the gap down to 141%.
Philip Selth OAM, executive director of the NSW Bar Association told
Australasian Lawyer
that the results were surprising and inconsistent with data from the Bar. In 2014, a survey of barrister found that the pay gap was just 39% between male and female barrister gross earnings.
Selth said that there are a number of possible reasons for the gender pay gap but none have been researched enough to provide definitive answers. He said the gap may be a result of the small number of women made senior counsel.
"Given that there is a pay gap between those who are senior counsel and those who are not senior counsel in New South Wales, and that women barristers currently make up approximately 10% of the number of senior counsel in NSW, it is likely that a substantial part of the gender pay gap may be explained by the senior counsel pay gap," he said.
"Other reasons include that more women barristers take career breaks in order to have children, often return to work part time."
Selth said that retaining women at the Bar to the point where they might be considered experienced enough for a senior counsel appointment would likely reduce the pay gap.
He said the Bar is working on a number of strategies, including a revised Equitable Briefing Policy, the establishment of the NSW Bar sponsored childcare scheme, the creation of an extended sitting hours protocol in each of the major courts, the significant commitment of resources to the new barristers' mentoring scheme, the waiver of practising certificate fees for those barristers taking periods of parental leave, and the promotion of Best Practice Guidelines to be adopted by chambers covering such matters as parental leave and standards of conduct.