Five partners move, with three launching a new office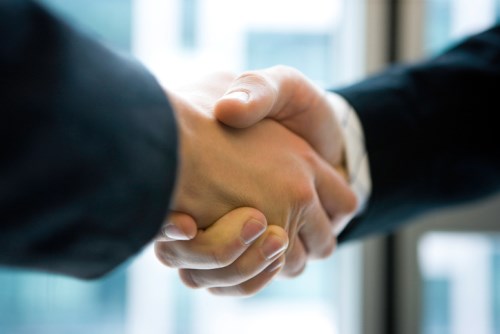 Baker McKenzie has taken five partners from Hogan Lovells in California, with three launching a new office in the state.
Robin Samuel, Barry Thompson, and James "Joe" Ward will be the founding partners of the global firm's new office in Los Angeles. Mark Goodman and Ethan Miller will be based out of Baker McKenzie's offices in San Francisco and Palo Alto.
Samuel previously led Hogan Lovells' labour and employment practice in California. He is an expert in all aspects of California and federal employment law. He joined as a partner when it was still Hogan & Hartson in 2001.
Thompson, who joined the firm from Reed Smith in 2012, is a nationally-recognised litigator in the life sciences sector. He has litigated complex commercial, class action, and product liability cases in federal and state court.
Ward handles a wide range of high-stakes litigation, as well as private mediations and arbitration proceedings. He joined Hogan Lovells from Jones Day in 2014.
Goodman is a pioneer in advertising injury claims. He has handled complex, multidistrict litigation, class actions. He has tried cases in state and federal courts across the US.
Miller is also a specialist in complex commercial litigation disputes. He has wide-ranging trial and advisory practices. He joined Hogan Lovells with Goodman in 2012 from legacy Squire Sanders.
"Our new partners will take on significant commercial and employment litigation as well as class action cases for clients across multiple industries," said Colin Murray, Baker McKenzie's North American managing partner. "Given our growing presence on the West Coast, and the fact that we already had attorney teams living and working in Southern California, we are solidifying our roots in a market where many California-based Fortune 500 companies have a presence. Los Angeles is also an increasingly important gateway for our clients in Asia."
Michael Wagner, Baker McKenzie's North American chair and global executive member, said that the new partners bolster the firm's capabilities, particularly in the consumer goods and retail, healthcare, and TMT sectors.
"The acquisition of these leading experts, and the opening of our new Los Angeles office, demonstrates that we're evolving powerfully in continuing to meet the needs of our clients," said Paul Rawlinson, the firm's global chair.
Baker McKenzie boosted turnover by 5% last fiscal year, with North America being a significant part of the strong financial performance, it said.
Related stories:
Global firm announces female-focused initiatives
Legal giant adds special counsel in Melbourne