Baker & McKenzie has just appointed a new competition partner: The former ACCC director most recently comes from Corrs Chambers Westgarth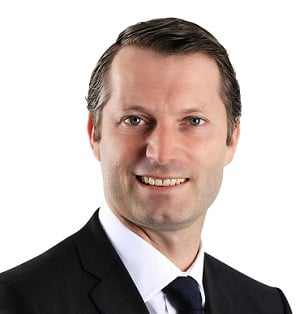 Baker & McKenzie
has nabbed experienced local and international competition partner Rowan McMonnies, who joins the firms from Corrs Chambers Westgarth.
He is the fifth lateral partner appointment in the last year, with the firm also hiring partners Martin Irwin (major projects and infrastructure), Ellen Thomas (Tax); Sean Selleck (Employment) and Amanda Turnill (Life Sciences).
McMonnies brings 15 years of experience with him to the Sydney office, having held senior positions at other top tier law firms as well as the Australian Competition and Consumer Commission (ACCC), where he was a director in the mergers branch and a principal lawyer advising the enforcement and compliance division.
He specialises in merger clearance, ACCC investigations and enforcement, and competition law advisory work.
He told
Australasian Lawyer
that Baker & McKenzie was attractive because it presents an opportunity to build a practice both on a local level as well as being integrated with a global network.
His time at ACCC will also mean he brings a unique perspective to the law firm, he says.
"My time there has provided a good insight into the way the ACCC operates in terms of their processes and their approach to merger and enforcement investigations which can be valuable for clients that are in their sights."
The competition space is one to watch because clients have increased their expectations across the industry, which has had a definite impact on competition work, says McMonnies.
"It's hard to fake fingertip expertise and cost control in a merger or cartel investigation context so it's the firms that have put together the right expertise and structures that are well placed."
He says he's also made some strong contacts in his period of practice, which will only help to expand Baker & McKenzie's competition group over time.