Simon Muys discusses law as his childhood dream, how important it is for law firms to listen, and wanting to hit up a pub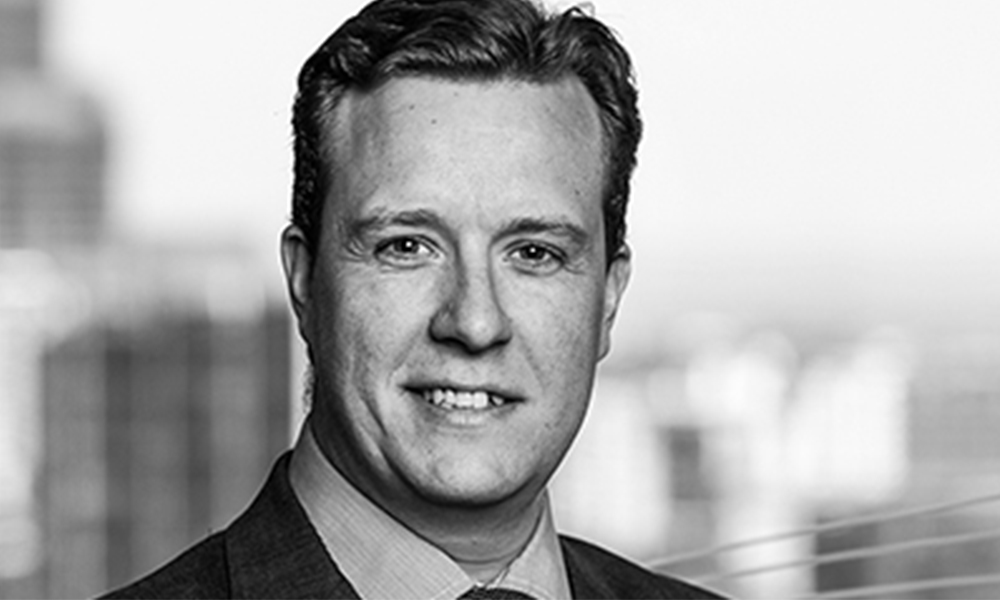 Simon Muys's favourite teacher in primary school taught him more than just the usual curriculum—the educator's stories of cases and court processes captivated Muys and made him decide that law was the path for him.
Today, Muys's childhood dream has become a reality, as he rises up the ranks of national firm Gilbert + Tobin as a partner in the competition and regulation group—a role that he says "never gets boring."
In this interview, Muys also talks about how COVID-19 has pushed the legal industry into utilising remote platforms, how crucial authenticity and trustworthiness are in his field, and his team's impeccable taste in restaurants.
What made you choose a career in law?
I had my eye on law from when I was young—I think 11 or 12. I had a favourite primary school teacher who did some part-time legal study and would come into class and talk about cases and court processes he had been studying. I was hooked on the idea. Of course, L.A. Law also helped.
What do you love most about your job?
Our people. My team are just so damned engaged, clever, astute and irreverent—with terrific taste in restaurants.
In terms of my practice, competition law—I love the constant intellectual challenge and diversity of the work, which in my practice ranges from complex litigation, merger clearance processes to policy design and advice around infrastructure pricing, contract models and regulation. Every day throws up such a blend of black letter law, economics, litigation strategy, policy advice, administrative law and advisory work that it never gets boring.
What is going on at the firm? Are there any new programs and initiatives that you're particularly interested in?
I've been excited to see the way that the COVID-19 crisis has forced many of us (particularly the dinosaurs) to familiarise ourselves with using remote platforms, whether webinars, podcasts, IM and other interactive channels. I am excited about finding ways to take that experience to deliver thought leadership to clients in richer ways and we're doing quite a bit of work around that at the minute.
The standard industry model of an occasional, emailed "client update" or CLE seminar is good, but I think we can do a lot better.
What has been your proudest accomplishment in the last year or so? What's the biggest lesson you learned in the past year and what advice can you give fellow lawyers about it?
The team has enjoyed some major client highlights this year, including litigating only the second proceeding brought under the new "misuse of market power" rule in section 46 of the CCA, and achieving some notable merger and enforcement wins for clients.
In the competition law space, many successes require sensitive engagement with stakeholders and, in particular, the regulator. My advice for young lawyers is that your reputation and the quality of your relationships really matter. We swim in a small pond and it is critical to professional success that you remain authentic and trustworthy.
It is also worth making the effort to attract and keep a stable of clients who you love working with.
What should the profession and law firms focus more on?
Listening. Law firms are smart, opinionated and ambitious environments. We are full of people with ideas and drive and who want to be heard. We also have structures internally that focus on effectively delivering messages, usually "top down," but which seldom have effective feedback loops. As a "people business" the best lawyers (and law firm leaders) listen more than they talk. I admit finding it hard to shut up and listen, but it is invariably worth it when I do. Just ask my team.
What are the challenges you expect in your practice, and in the business of law in general, going forward? What challenges are particularly pressing in the country's legal industry?
Like everyone, at Gilbert + Tobin, we are quickly developing a rhythm for operating entirely remotely. I think that we are now entering a phase, and possibly quite an extended period, of 'hybrid working' where teams of lawyers and others operate across offices and remotely. That will throw up new challenges.
Gilbert + Tobin has been ahead of the curve for years in terms of innovation and using our IT stack to support flexibility and that has paid great dividends during COVID-19. Our competition practice has also operated for years in an integrated "matrix" model across our Sydney and Melbourne offices, so I'm confident about re-adjusting as we come out of lock down.
What are you looking forward to the most in the coming year?
Getting back to a pub. Any pub.