Australia's Law Society president hits out at Chinese crackdown… Dentons continues expansion… Dealogic announces top global finance project league tables… Law firm announces new online data protection tool… New partner at Quinn Emmanuel in Sydney…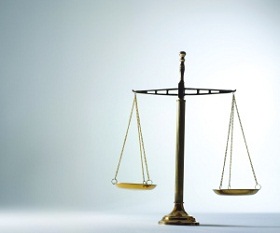 Australia's Law Society president hits out at Chinese crackdown
Stuart Clark
says that the Chinese government's crackdown on lawyers is an "unwelcome turn in the wrong direction. Writing in
The Australian
the president of the Australian Law Society notes China's move towards a rule-of-law but points out that this requires "a secure and independent legal profession." The Society has called on the Prime Minister
Malcolm Turnbull
to increase pressure on Beijing and Mr Clark says that it is in Australia's interests to ensure that China allows its lawyers to operate fairly and freely.
Dentons continues expansion
International firm Dentons has added a team of lawyers to its financial markets and commercial disputes group. The 11 partners, 34 associates and 30 paralegals have joined the firm from Matthew Arnold & Baldwin in Watford, UK. The team are mainly focused on financial litigation and investigation work for major banks.
Dealogic announces top global finance project league tables
Allen & Overy has been named the top firm in both value and volume in the Dealogic global finance project league tables. It's the fifth year that A&O has been ranked number 1. The international law firm has advised on 84 transactions worth U$19.3 billion and has also topped the global infrastructure finance league table.
Law firm announces new online data protection tool
A new tool to help businesses assess their data protection maturity has been launched by
DLA Piper
. The Data Privacy Scorebox involves an
online questionnaire
which takes around 30 minutes to complete and ranks the responses against key compliance principles of global data protection. Businesses can then download a report based on their answers. The firm has also released its latest Data Protection Laws of the World Handbook.
New partner at Quinn Emmanuel in Sydney
Duncan Watson is one of nine new partners appointed at Quinn Emmanuel's international offices so far in 2016. He is based in the Sydney and Hong Kong offices and is dual qualified (Australia and London) and his practice focuses on domestic Australian litigation and international commercial and treaty arbitration.
Myanmar passes "rushed" law which could be let-off for former Presidents
Human rights organization Amnesty International says that a new law, passed in Myanmar on Friday, has been "rushed through parliament with minimal debate" and could mean that the country's former presidents would be immune from prosecution. The charity's interim director for South Asia and Pacific, Champa Patel, says that the Former Presidents' Security Law could be interpreted as granting immunity to leaders from any form of prosecution under international law. Amnesty is calling for the law to be immediately repealed or amended.