The comment comes after the Victorian Supreme Court quashed a proposed shareholder class action.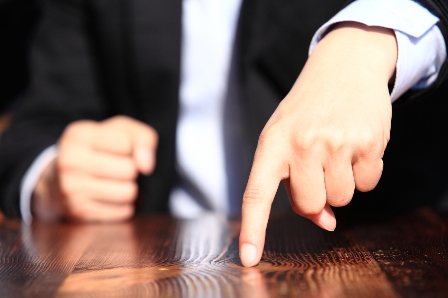 Maurice Blackburn
has called for a change to the whistle-blower laws of Australia which it describes as extremely inadequate.
The law firm's comment comes after the Victorian Supreme Court quashed a proposed shareholder class action against listed financial services company IOOF.
IOOF and Maurice Blackburn have both agreed to walk away without costs, the law firm said.
The law firm announced a class action on behalf tens of thousands of the financial firm's shareholders who suffered losses after the company's price slid after the publication of whistle-blower-sourced documents in
The Age
and
The Sydney Morning Herald
last year.
Maurice Blackburn Principal Jacob Varghese said the case exemplifies why whistle-blower laws of the country need to be revisited.
"We have long argued that whistle-blower laws in this country are completely inadequate, and this legal process has made that point very clearly," Varghese said.
"We need parliaments to codify the law to make it clear that there is nothing wrong with whistle-blowers communicating with class action lawyers acting for the victims of corporate misconduct. Without such change, it is too easy for corporate wrongdoers to tie up class actions in expensive satellite litigation and avoid accountability. That is what happened here," he noted.
After the Supreme Court's order, IOOF reiterated that they believed the proposed class action was "misconceived both factually and at law."
Varghese had choice words for the financial services firm.
"The fact that IOOF sued Maurice Blackburn and no one else shows that this case was motivated for the sole purpose of stopping our firm from holding IOOF to account on behalf of shareholders," Varghese said.
"We still firmly believe IOOF did the wrong thing and should be held to account and that the reason it fought so hard was to avoid the scrutiny a class action would bring.
"When laws do more to protect the wrongdoer than the people trying to expose misconduct and bring justice to its victims, something is amiss and it needs to change."
Related stories:
Supreme Court action against law firm dismissed
Ex-Maurice Blackburn lawyers launch national firm first