The US litigation-focused fund could be upsized to more than US$1bn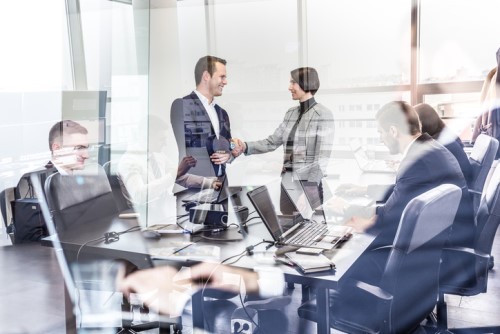 IMF Bentham has launched a new US$500m fund focused on US litigation.
The ASX-listed litigation financer poured in US$100m on the first close of the fund, which totalled US$375m including other binding investor commitments. External investors are expected to add another US$125m before the end of 2018.
IMF said that the fund has the potential to grow to more than US$1bn. Participants in the first closing of the fund include funds managed by and investors represented by Partners Capital, a global outsourced investment manager with US$24bn under management.
The fund, called Fund 4, is structured as a series of managed accounts that IMF Bentham and its US-based subsidiary, Bentham IMF, will use to invest in US litigation via jointly owned special-purpose vehicles.
The structure allows Fund 4 to grow to US$1bn if investors exercise the option to roll over into the second series, which will be on the same terms as the first series, IMF Bentham said.
"Investor confidence in Bentham IMF and interest in the litigation-finance asset class were the principal factors facilitating our ability to launch our second fund devoted solely to US investments just 21 months after the launch of our first US-focused fund," said Andrew Saker, IMF Bentham managing director and chief executive. This additional capital allows us to meet the continually growing demand for Bentham's US funding and to further execute IMF's long-term growth plans."
The company intends to fund its capital commitment to Fund 4 using its internal cash resources. It recently raised about $100m from equity and bonds issues. It said that it will direct all US investment opportunities to Fund 4. The company has retained the right to re-invest capital from investments that complete during that time.
"Law firms and companies are increasingly seeking non-recourse litigation funding as a smart capital and risk management tool," said Charlie Gollow, Bentham IMF's US chief executive. "In the last three years, we've seen a 110% increase in qualified applications for funding in the US and greater interest in larger deals. This US$500m fund, combined with substantial growth slated for our investment team, positions us to continue to offer the resources needed to address market need and make larger investments."
"Our ability to rapidly vet investment opportunities and deploy capital, combined with our team of former litigators experienced in complex litigation and funding, has earned us the privilege of being a top-ranked, go-to funder in the increasingly competitive U.S. market," said Allison Chock, Bentham IMF's US chief investment officer. "This fund reinforces the fact that working with Bentham IMF affords partnership with one of the most successful and reliable funders in the business."