There were massive drops in both cross-border capital raisings and listings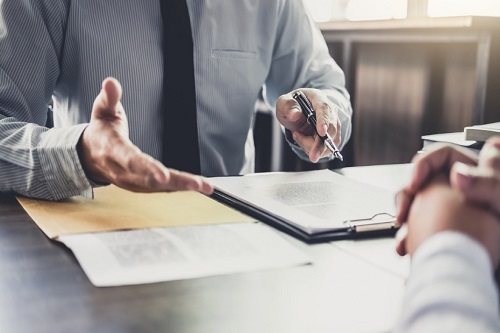 Baker McKenzie has found that Australian issuers preferred domestic listings in a year it describes as "underwhelming."
The global firm's "Cross-Border IPO Index 2019" shows that 2019 was the ASX's worst-performing year over the last five years.
Baker McKenzie said that in 2019, there were 49 domestic listings, which raised a total of US$3.3bn, while there were two cross-border IPOs, which raised just US$10m. That's compared to 65 domestic IPOs that raised US$5.8bn and seven cross-border IPOs that raised US$285m in 2018. The data show year-on-year drops of 43% and 25% for capital raisings and issues, respectively, the firm said.
Baker McKenzie also said compared to last year, there was a 96% drop in cross-border capital raisings, as well as a 71% decline in listings.
The largest IPOs on the ASX this year by Australian issuers were by VGI Partners Asian Invests, which raised US$381m; Partners Grp Global Income, which raised US$375m; Perpetual Credit Income Trust, which raised US$315m; and Home Consortium, which raised $218m.
Baker McKenzie advised on the Home Consortium IPO. It also advised recently in the listing of the Elanor Commercial Property Fund I and Elanor Commercial Property Fund II, which raised about $174m.
IPO withdrawals
"Appetite for Australian IPOs has been dented by a number of high-profile postponements," partner Craig Andrade said. "In October alone, there were four major withdrawals. Latitude Financial Group postponed their listing in what was slated to be the largest on the ASX this year. PropertyGuru and Onsite Rental Group were also other high-value offerings that were pulled."
Andrade, Baker McKenzie's head of equity capital markets in Australia, did also point to encouraging signs.
"It is worth noting that many of these listings have been postponed with potential for a strong pipeline of share sales in 2020," he said.
He said that Funlab, which has postponed its debut, intends to ramp up its IPO pitch in the new year. He also said that the Australian market has been weighed down by increasing geopolitical uncertainties and trade issues. The Baker McKenzie report said there were significant volatility and growth concerns around the world this year because of the US-China trade war.
Asian slump
Andrade also said that the performance of the broader Asia-Pacific region in cross-border IPOs was poor in 2019, especially given 2018's showing.
"In Asia-Pacific, IPO activity has fallen significantly in 2019 compared to 2018's stellar performance, which was mostly driven by an uptick in high-value Chinese cross-border deals into Hong Kong," Andrade said.
Baker McKenzie found that 120 cross-border IPOs in the Asia-Pacific region raised US$27.8bn in 2019, down 25% from last year.