Susan Kiefel AC went from dropping out of school at 15 to becoming Australia's highest chief justice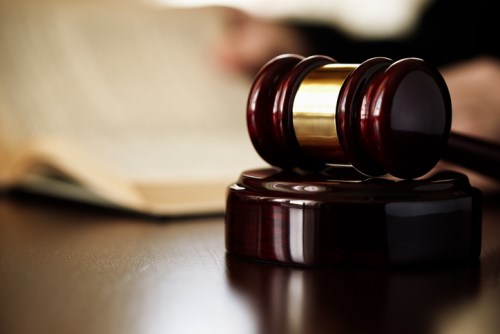 Susan Kiefel
AC will make history on 30 January when she is sworn in as the first female chief justice of Australia's High Court.
Prime Minister Malcom Turnbull appointed Kiefel to the position last November, breaking a line of male chief justices since the Court was established in 1903. She will succeed current Chief Justice Robert French, who has been the country's highest judicial officer since September 2008.
Kiefel comes from her post as the most senior puisne judge sitting on the High Court Bench, where she has served since September 2007.
Turnbull has described Kiefel's story as "an inspiration." Upon confirming the appointment last November, the prime minister told reporters that Kiefel left school at 15 and began her working life as a legal secretary. She studied part-time to complete her high school qualifications.
Kiefel also studied law part-time through the barristers admission board. She was admitted to the bar in 1975, and went on to finish a master of laws degree from Cambridge.
Her legal career has been highlighted with many firsts, including being the first woman to take silk in Queensland in 1987 and the first woman appointed judge of the State's Supreme Court in 1993.
In 1994, the justice was appointed a judge of the
Federal Court of Australia
, and served as a part-time commissioner of the Australian Law Reform Commission from 2003-2007.
Australian Women Lawyers President Ann-Maree David said Kiefel's appointment as the 13th chief justice is a sign of changing times.
Various lawyer organisations applauded Kiefel's appointment, highlighting her distinguished career in law.
"The
Australian Bar Association
warmly welcomes the announcement of the appointment of Justice Susan Kiefel as chief justice of the
High Court of Australia
,"
Australian Bar Association
President Patrick O'Sullivan QC said in a statement to Australasian Lawyer. Justice Kiefel has had an outstanding career to date as a justice of the High Court and has long been held in the highest regard by the profession. It is also a significant milestone and worthy of acknowledging her Honour's appointment as the first female High Court chief justice in the court's 113-year history."
"Justice Kiefel is one of Australia's most outstanding judicial officers and an inspiration to young women throughout the profession and Australia," he added.
Meanwhile, Law Council President
Stuart Clark
AM also offered praise for Justice Kiefel.
"Justice Kiefel's talent and commitment to her profession has taken her to Australia's highest judicial office. Justice Kiefel's success should serve as an inspiration to all young people considering a career in law," Clark said.
Sol Dolor contributed to this report.
Related stories:
Global study into why women leave law firms based on Aussie poll
Justice Kiefel's appointment a sign of changing times, say women lawyers