More than half of Australians believe there is "a lot" of corruption in federal politics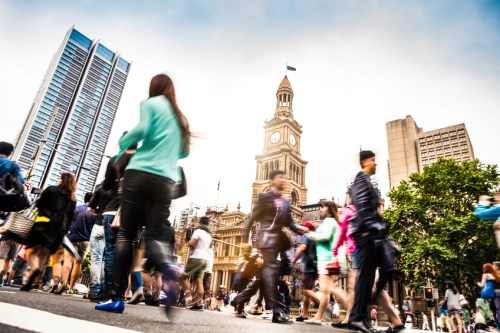 Australia has ended a four-year drop in Transparency International's global corruption index, but failed to improve its rankings, the organisation revealed.
The anti-corruption group ranked Australia 13th out of 176 others in its 2016 list based on the perceived level corruption in a country's government. Those at the top are said to be the least corrupt.
Australia was outranked by New Zealand (tied with Denmark for 1st) and Singapore (7th) among Asia-Pacific states. The country placed at 13th for the second straight year – it was 8th in 2012.
Rankings were based on a scale of 0 (highly corrupt) to 100 (very clean). Australia's scored 79, while the global average was 43. Somalia placed last for the second year running with a score of 10.
A poll commissioned by the Australia Institute found that 55.2% of Australians believed that there is "a lot" of corruption in federal politics, while 30.1% said there was "a little."
Although all Australian states have independent corruption watchdogs, a vast majority (82.3%) of those who answered the poll supported the establishment of a federal watchdog.
"We need a broad-based commission with teeth that examines potential fraud and misconduct across the full range of political decision-making," said Australia Institute Chief Economist Richard Denniss.
The institute has set up an online petition that calls for Prime Minister Malcom Turnbull to create the watchdog. Over 2,500 have signed it.
"It is now crucial that Australian governments, business and society work to realign Australia's position with its rhetoric as a global leader in the fight against corruption," said Transparency International Australia Chairman Anthony Whealy QC.
Related stories:
Australian gov't now walks the talk on foreign bribery, says global law firm
International effort to guide lawyers to fight against corruption