The excellence awardees across six categories were named as well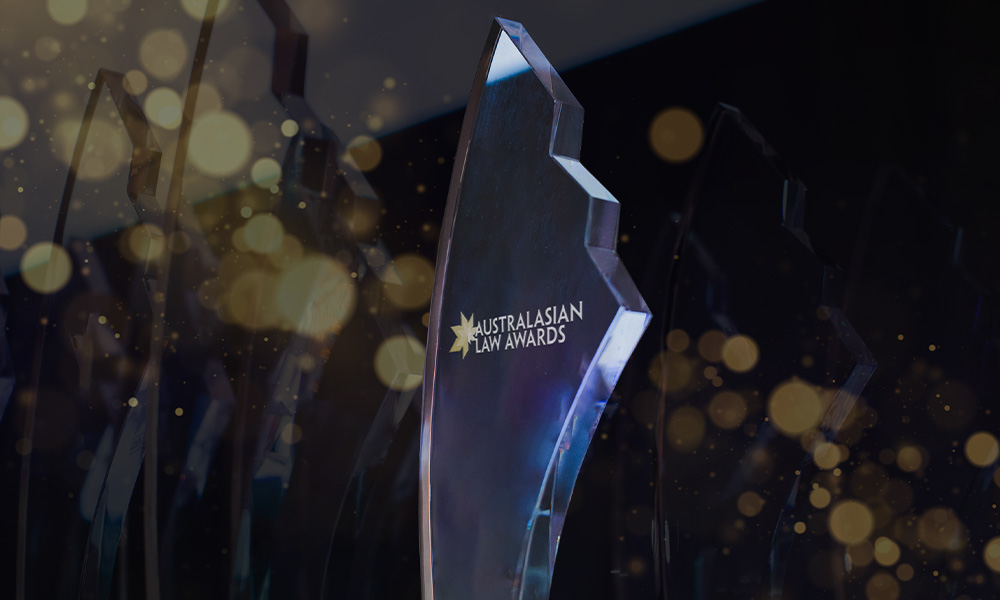 The Australasian Law Awards has announced the winners of the six in-house categories for 2021.
The Australasian Law Awards celebrate excellence across the legal profession in Australia and New Zealand.
Due to the volume of strong contenders this year, excellence awardees have been named in each category in addition to the overall winners.
Banking & Financial Services In-house Team of the Year
Winner: Macquarie Capital Legal Team
Excellence Awardees
HUB24 Legal Team
hummgroup
Legal & Compliance Team, Active Super
UBS AG, Australia Branch
Insurance In-house Team of the Year
Winner: AIA Australia
Excellence Awardees
Berkley Insurance Australia
HBF Health
IAG Legal
Young In-house Lawyer of the Year (30 or under)
Winner: Esther Lee, NSW Treasury
Excellence Awardees
Adam Papadakis, Boehringer Ingelheim
Kate Cook, TAL Life
Seyda Andrews, Accor
Theo Kapodistrias, UpGuard
Australian In-house Lawyer of the Year
Winner: Annie Haggar, Accenture
Excellence Awardees
Kiri-Ana Libbesson, Settlement Services International
Marnie Manning, Coroners Court of Victoria
Michael Chin, eftpos Payments Australia
Nathan Lanthois, Transdev Australasia
Paul Gregory, WesTrac
Australian In-house Team of the Year
Winner: Sydney Airport Legal Team
Excellence Awardees
Australian Federal Police (AFP) Chief Counsel Portfolio, comprising AFP Legal and Criminal Assets Litigation teams
DPDHL In House Legal Team
James Hardie Industries plc
NSW Treasury Office of General Counsel
Regulatory Legal Services Branch in the Therapeutic Goods Administration (part of the Australian Government Department of Health)
NZ In-house Team of the Year
Winner: Airways
Excellence Awardees
AIA New Zealand
Fonterra Cooperative Group
Metlifecare
Perpetual Guardian Legal Team
UBS New Zealand
Congratulations to all the winners and excellence award recipients.
The awards team at Australasian Lawyer will be working with the winners on new ways to celebrate and share their successes with their clients, colleagues and communities.
The industry and firm award winners and excellence awardees will be announced on 17 June 2021 at 9am (AEST).
The winners list will also be posted here.