Aussie law sees more women, private law firms… Ashurst hires former Gilbert + Tobin real estate chief… Hong Kong lawyers experience refugee life…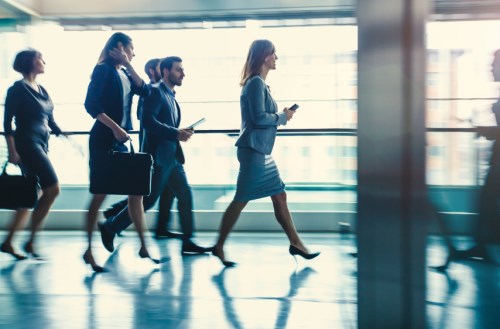 Aussie law sees more women, private law firms
There are now more women than men practicing law in Australia according to figures from the Law Society of NSW, which also shows a rise in the number of private law firms.
The report shows that there were 71,509 practicing solicitors nationwide in 2016 with 35,799 women accounting for 50.1%, the first time that women have outnumbered men.
"We have made significant advances in all areas of practice to assist the retention and career progression of women in the profession however impediments still remain," said The Law Society of NSW Chief Executive Officer Michael Tidball.
He added that figures showing that the number of women entering Australia's legal profession was more than double the number of men (35% vs. 16%) there was more for law firms to do to promote women to leadership roles.
Mr Tidball said that one barrier to women climbing the legal career ladder was a failure to translate flexible working policies into reality.
"The legal profession must assist men and women to better balance their professional and other commitments."
The
report
reveals that many lawyers have moved to corporates with the share working in private practice down from 75% to 69% over the past 5 years.
"Between 2011 and 2016, there was a 59 per cent increase in the number of solicitors working in the corporate sector, compared to a 17 per cent increase working in the private sector," said Tidball.
The figures also reveal that there was a 46% rise in the number of private law firms in Australia between 2011 and 2016, to 15,539.
Ashurst hires former Gilbert + Tobin real estate chief
Diane Skapinker has joined Ashurst in Sydney as a partner in the real estate team.
She joins from K&L Gates but was formerly head of the real estate group at Gilbert + Tobin and has extensive experience in property developments, infrastructure transactions, acquisitions, disposals and leasing.
Ms. Skapinker is a former associate professor of law at the
University of Sydney
where she lectured in property law, conveyancing and equity.
Hong Kong lawyers experience refugee life
Staff and clients of Allen & Overy in Hong Kong have recently "stepped into the shoes" of refugees with a simulation of being a displaced person.
The Crossroads Foundation's 'Global X-perience' Refugee Run programme aims to help participants understand some of the struggles and choices refugees face each day.
The international law firm also held a discussion event with representatives from its global charity partner War Child, Crossroads Foundation and Liberty Asia.