Corrs advises on Victorian renewables auction… Law firm starts regulatory practice after being investigated itself…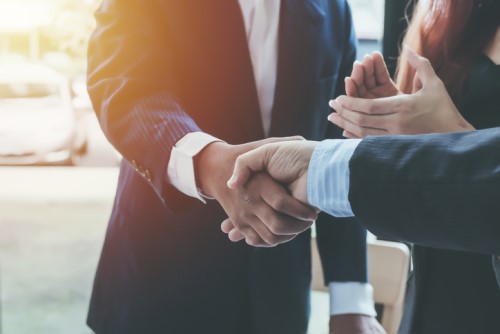 This year may end up setting new records for deal-making with the rise of megadeals adding to the global M&A total.
A report from Linklaters says 2018 could see the biggest deal boom since the financial crisis with Asia taking a larger share of the activity.
Year-to-date activity has reached U$2.12 trillion, returning to pre-crisis levels, while a wave of megadeals has pushed average deal size to a 3-year high of $1.07 billion.
"In the immediate aftermath of the global financial crisis, a lot of activity was driven by banks and other corporates divesting and shoring up the balance sheets. We've come through that period to a place of renewed confidence in the markets. If deal volumes continue at their current level, we could see 2018 turning out to be a record year," commented Linklaters partner Finn Griggs.
Asian firms accounted for 35% of M&A deals so far this year, up from 23% ten years ago and leading the regions.
Meanwhile, European firms have seen their share cut from 39% in 2008 to 25% in 2018 and US firms have increased from 24% in 2008 to 34% this year.
But Griggs adds that there are challenges with trade wars and regulatory issues.
"Whilst we may have come through a decade of significant change and upheaval, this isn't the new normal. There are events just around the corner that could quite quickly reshape everything," she said.
Corrs advises on Victorian renewables auction
Corrs Chambers Westgarth has advised the State of Victoria on an auction of renewable energy supply.
The Victorian Renewable Energy Auction will deliver 928MW of new renewable generation in the state. Six projects were successful, and the Corrs team evaluated and negotiated with two of them.
The Corrs team was led by Partner Jane Hider and supported by Senior Associates Paul Brickley and Stella Guettinger.
Law firm starts regulatory practice after being investigated itself
A UK law firm which faced a lengthy investigation by the Solicitors Disciplinary Tribunal has launched a regulatory and disciplinary practice.
Leigh Day was investigated in connection with the AI Sweady Inquiry into allegations about the treatment of Iraqi nationals by British troops.
The investigation and prosecution of the firm and some of its lawyers was found to be unproven after a 6-week hearing, believed to be the longest in the Tribunal's history. The SRA is appealing some of the findings.
Turning the firm's ordeal into a positive, it will now use its own experience to help clients with regulatory matters.
"The team has been at the forefront of the defence of the SRA's investigation and prosecution and has gained a unique insight into regulatory and disciplinary law and proceedings," said managing partner Frances Swaine.