The University of Queensland is acquiring a $125m solar farm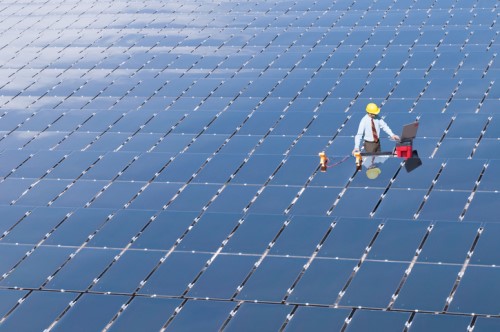 The University of Queensland (UQ) is being guided by Ashurst as it seeks a world-first feat.
The global law firm acted for UQ in the acquisition of the Warwick Solar Farm, which will make the institution the first major university in the world to offset all of its electricity needs via its own renewable energy assets. UQ is aiming to be energy neutral by 2020.
Construction on the 64MW solar farm is expected to begin later this year. When fully operational next year, the $125m clean energy project is expected to generate enough electricity to power 27,000 homes.
Located outside Warwick in the Southern Downs region of southwest Queensland, the project will be built on 150 hectares of land. It was approved earlier this month by a split Southern Downs Regional Council. The project's connection agreement is currently being finalised, Ashurst said.
"This deal supports UQ's broader initiatives to become energy neutral by 2020 and clearly positions UQ as a market-leading solar generator among Australian universities," said Paul Newman, Ashurst's lead partner on the deal. "The Warwick Solar Farm will not only position the Southern Downs region as a renewable energy hub, but also demonstrates that Australian universities are emerging participants in the renewable energy sector."
UQ will take ownership of the project from Terrain Solar. It will own and operate the project.
Newman was assisted by counsel Teresa Scott and lawyers Tristan Shepherd and Eliza Brierley, who are also part of the firm's utilities group. Corporate counsel Richard Brockett, senior associates Dallan Pitman and Eliana Breinl, and lawyers Ivan Biros and Connor Davies also worked on the deal. Senior associate Libby McKillop provided resources and native title advice.
Partner Mark Disney, counsel Suzanne Cleary and Laura van den Berg, with senior associate Kate Robertson of the firm's infrastructure group were also part of the Ashurst team. Partner Damian Salsbury, senior associates Carol Kahler and Kellie Hairsine, and lawyer Emily Reyher worked on real estate issues. Senior associate Paul Wilson and lawyer Amaya Fernandez provided environment law advice.