Asia law experts unite for common framework… Don't reinvent the wheel says Bar Brexit chair…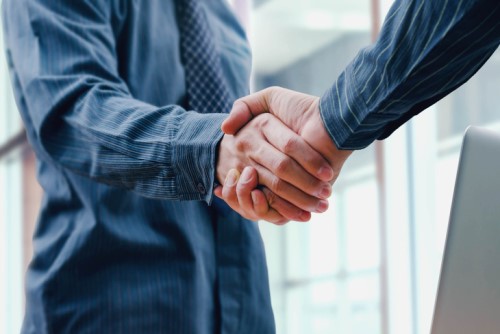 Ashurst launches joint operation office in Shanghai FTZ
Ashurst has announced that it will partner with Shanghai firm Guantao for a new joint operation office in the Shanghai Pilot Free Trade Zone.
The JOO came into effect on 18th January and is one of only four to be approved by the RPC authorities to date.
"This is an exciting development and demonstrates our full commitment to further growth in the Greater China region. The JOO offers one-stop service to both firms' clients that combines international expertise with full PRC law capability," said Ashurst's managing partner Paul Jenkins.
Guantao was founded in 1994 and has seen strong growth through mergers. It entered into a strategic alliance with Ashurst in 2008.
The firm has more than 50 partners and 600 qualified lawyers in 15 offices across China as well as offices in Sydney, New York and Toronto. It has been recognised by the Ministry of Justice of China as a Ministerial-level Elite Law Firm.
Asia law experts unite for common framework
Legal experts from across Asia met last week to discuss how a common Asian framework to share and transfer data across borders could be achieved.
They were joined by representatives from industry, government and data protection regulators at the event held at Singapore Supreme Court.
Chief Justice Sundaresh Menon reaffirmed the urgency for actions of convergence in this area of law in Asia.
"Data privacy has for the first time, come to the forefront of public consciousness and has even ascended to the top of the political agenda," said CJ Menon. "2017 has the dubious distinction of being the year with the greatest number of incidents involving unauthorised or illegal access of confidential or protected data."
To address the varied data protection laws across Asia, a group of 14 countries including Australia, New Zealand, Japan and China are working under the name ABLI to assess current rules across jurisdictions and advise governments on potential convergence.
"I firmly believe that this work will lay the foundation for the development of a more coherent data protection framework in Asia and beyond," said CJ Menon. "As I said at its launch two years ago, ABLI exists to put forward practical solutions that will appeal to policymakers and legal practitioners."
Don't reinvent the wheel says Bar Brexit chair
The Bar's Brexit expert says that forming an alternative to the Court of Justice of the European Union (CJEU) would be a costly and unnecessary process.
Hugh Mercer QC, Chair of the Bar Council Brexit Working Group told a House of Lords sub-committee that the current system works and replacing it would cost tens or millions of pounds.
He added that there is a misconception that the CJEU has supremacy over UK courts.
"The CJEU is not a Supreme Court. The CJEU's job is to work with national courts and to provide assistance on the meaning of EU law, not to decide cases or in any way to act as a Court of Appeal," he told Peers.
Mercer warned that not retaining the General Principles of EU law would be a backward step.
"That is a clear down-grading of rights. That is trying to isolate the Government from judicial review and reduce access to justice at the cost of individuals and businesses," he said.