In-house legal departments under pressure says new report... Major PE investment for global enterprise legal services firm...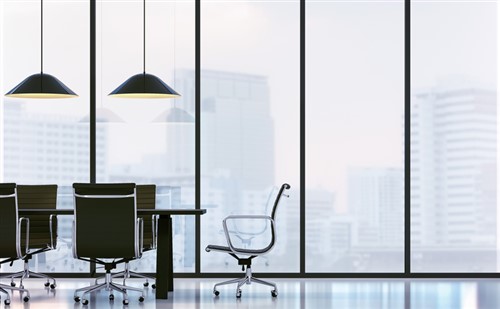 Ashurst has opened its new offices in Papua New Guinea with a reception for clients, staff, and business leaders.
The Port Moresby team are now based at the iconic building now known as MRDC Haus, formerly Pacific Place.
Lawyers and staff now enjoy a modern, open plan workspace with updated IT infrastructure to allow more efficiency and facilitate flexible working.
"Ashurst and its predecessor firms have been the leading legal advisor here in Port Moresby for more than 75 years," noted PNG office managing partner Richard Flynn. "As technology and the way we work evolves we thought it was the opportune time to relocate to new premises to offer our people and clients a fresh and modern environment.
In-house legal departments under pressure says new report
Rising workloads, while facing demands to drive efficiencies, are putting legal departments under increasing pressure.
A survey of lawyers and decision makers in corporate legal departments in the US has found that plateauing headcount is clashing with rising workloads, while general counsel are expanding their role within the business.
"One trend continuing to shape legal departments through each survey is how general counsel are increasingly expected to serve as business advisers in addition to providing legal advice," explained Chris Maguire,
managing director of the U.S. Corporate segment, Thomson Reuters Legal, which conducted the poll. "General counsel are becoming more involved across their organizations, particularly in terms of advising the board of directors and business leadership."
In-house teams are further pressured by new and growing challenges including data security/cybersecurity, ethics, and compliance, are all adding to workloads.
Regulatory matters are taking up more time, as the EU ramped-up enforcement and introduced GDPR, and the new US administration made changes.
"While most operational activities are still handled by general counsel and attorneys, GCs are increasingly relying on legal department operations managers to find creative ways to use resources, as well as track spending and time," said Maguire. "This gets to the heart of the rationale for a more efficient in-house team: the ability to focus on strategic work."
Major PE investment for global enterprise legal services firm
UnitedLex, pioneer of enterprise legal services for law firms, corporations, and universities, has received a major boost from a private equity firm.
CVC Capital Partners has taken a majority stake in the firm which gives UnitedLex access to a reported U$500 million in debt and equity to push forward its growth.
UnitedLex's one-of-a-kind legal platform is used by lawyers and others across 18 countries and has closed deals worth $1.5 billion over the past 18 months.
"I am very pleased to welcome CVC as our partner in what marks an important milestone in UnitedLex's evolution. As Europe's largest private equity firm with current and past portfolio companies such as Breitling, AlixPartners, and Formula 1, CVC has the geographic reach, sector expertise, scale, and significant capital that will undoubtedly help us expand our technology development and provide clients with unique
financial structuring as part of our industry-changing solutions," said UnitedLex CEO Daniel Reed.