Liam Cavell says that the transition to a virtual medium is "a long-overdue awakening for the profession"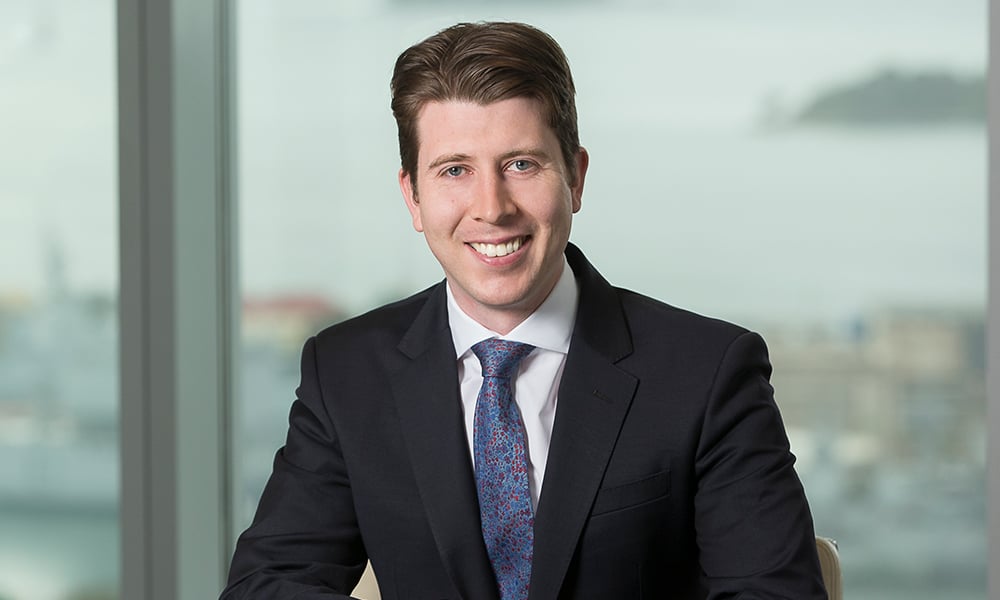 Liam Cavell had always respected the law, even as he started out wanting to enforce it in a different way. His goal as a child was to be a police officer, but a taste of cross-examination during a high school competition became a turning point for him.
For Cavell, law has become the ideal outlet for his interest in advocacy. He has worked as a senior federal prosecutor at the Commonwealth Director of Public Prosecutions, and is now a white-collar crime and litigation specialist at Arnold Bloch Leibler.
In this interview, Cavell talks about the firm's response to COVID-19, the active role senior lawyers can play in the development of junior colleagues and how the transition of court proceedings to a virtual medium has been a long time coming for the legal industry.
What made you choose a career in law?
For a long time, I wanted to be a police officer, which I partially attribute to being addicted to The Bill and Police Rescue as a child. It was only after participating in the mock trial competition in high school—and getting my first taste of cross-examination—that my attention pivoted towards a career in law.
My interest in the legal profession grew throughout university. Studying law was hard—but it was that challenge that drove me. My interest in advocacy also grew through competing in various Law Student Society competitions. Ultimately, I chose a career in law because I knew that I would constantly be challenged and tested, and that I would have an outlet to pursue my interest in advocacy.
What do you love most about your job?
As a litigator, I love grappling with complex problems and advocating on behalf of clients. Whilst litigation can be stressful, it is also intellectually rewarding and professionally satisfying. It is also fascinating to develop expertise in the underlying subject matter of a particular case—whether it be an event, place or topic—as part of the litigation process.
What is going on at the firm? Are there any new programs and initiatives that you're particularly interested in?
I have been thoroughly impressed and proud of the way that Arnold Bloch Leibler has responded to the impacts of COVID-19, and its staff working from home for an extended period. At the beginning of the office shutdown, we were encouraged to take our monitors and technology set-ups home, making the transition to working from home as seamless as possible. The litigation team instigated bi-weekly morning meetings, some of which have been used to give presentations on recent developments and COVID-19 legal trends, and provide updates as to how the firm is responding to COVID-19.
Mindful that for many people working remotely could be quite an isolating experience, the partners encouraged us to phone (or video call) rather than email one another. Recently, the firm sent all staff a gift hamper with a note thanking us for our flexibility and on-going commitment during this difficult period. Gestures like these, particularly in the current climate, both reflect and reinforce a positive firm culture.
What has been your proudest accomplishment in the last year or so?
A little under 12 months ago, I transitioned from working at the Commonwealth Director of Public Prosecutions to Arnold Bloch Leibler, having originally commenced my legal career at another commercial law firm. I often get asked how I have found the change. The truth is that the differences are less pronounced than what people tend to expect. Whilst there are obvious differences in terms of the practice, procedure and issues in commercial disputes, the core legal skills required are the same.
Gaining experience in different areas of law is professionally rewarding and enhances the quality of the advice you can offer clients. For example, as regulatory activity continues to increase following the Banking Royal Commission, being able to provide clients with commercially attuned, experienced criminal representation is more important than ever.
What should the profession and law firms focus more on?
Historically, the legal profession placed a lot of emphasis on experienced lawyers mentoring and training junior colleagues. While there remain initiatives within the profession that pair senior lawyers with junior counterparts, mentorship should not be limited to structured programs. Rather, all senior lawyers should seek to take an active interest in the professional development and career progression of junior colleagues. The imposition on senior practitioners in doing so is easily balanced by the increased skills and commitment of those being mentored.
What are the challenges you expect in your practice, and in the business of law in general, going forward? What challenges are particularly pressing in the country's legal industry?
Putting technological difficulties aside, the transition from physical court attendance to virtual appearances has been a positive one, and, as many have already commented, a long-overdue awakening for the profession. The challenge for the profession and the justice system going forward will be incorporating what has been learnt from this period to improve the efficiency of interactions with courts and tribunals once COVID-19 has subsided.
What are you looking forward to the most in the coming year?
Part of my practice is focused on white-collar crime and regulatory matters, which is an area that is continuing to evolve. From the Australian Securities and Investments Commission's "why not litigate" strategy to the Australian Law Reform Commission's review into the corporate criminal responsibility regime, I am looking forward to helping clients understand and navigate their way through changes in the white collar and regulatory landscapes.