Dalyna Khong encourages lawyers to spend their time wisely, and not always on work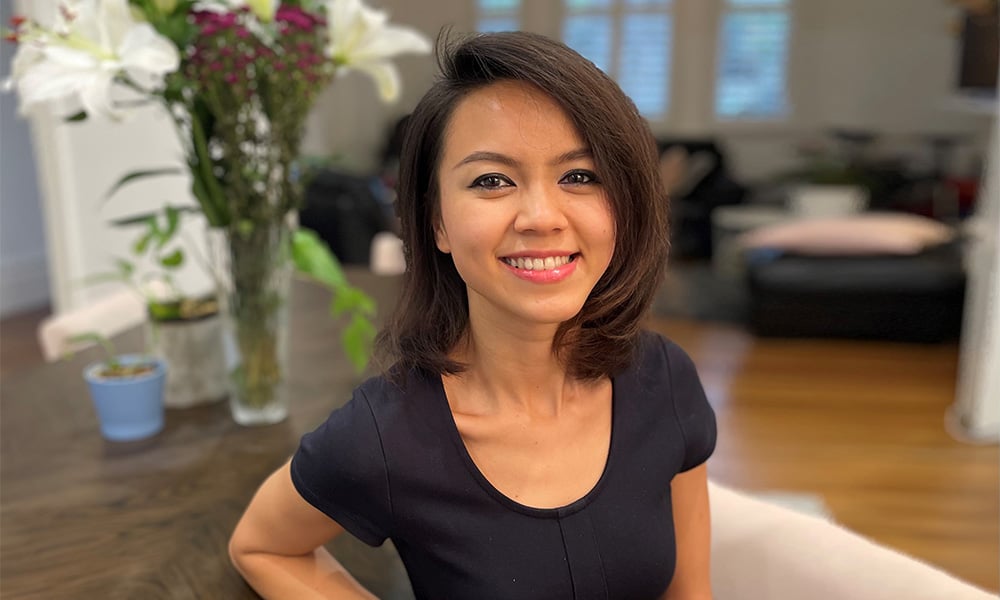 Taking part in classes on morality at school instilled in Malaysian-born Dalyna Khong a strong foundation in wanting to do the right thing and help others, and to this day, she aims to apply those lessons in her role as an in-house lawyer for global investment group Aoyuan International.
Recently named one of Australasian Lawyer's Rising Stars for 2021, Khong is a standout young talent in the industry. But an important thing she has learned over the past year is the value of time, and how important it is that lawyers use it not just to work all the time, but to give it to their loved ones.
In this interview, Khong talks about the profession's rapid shift to remote working arrangements, working side-by-side with another lawyer in the house and the legal industry's increasing investment in technology.
What made you choose a career in law, and what's your favourite part of the job?
I spent the early years of my childhood in Malaysia where most schools had a compulsory class called "moral." This class taught young children how to behave and treat others within the community. There was never a wrong answer, but there was always a "most correct" response for each situation. It teaches children from a young age the difference between good and bad behaviour.
Those lessons helped instil in me a strong belief in doing the right thing and helping the community. I like to believe that being a lawyer gives me opportunities to put those simple lessons into practice.
What's the biggest lesson you learned in the past year and what advice can you give fellow lawyers about it?
Someone important in my life said to me that the greatest gift anyone can give is their time. In our profession as lawyers, many of us spend almost all hours of our day working or thinking about work. With the boundaries between work and home life becoming increasingly blurred, I think it is important for us to take the time to stop, reflect and make sure that we are disciplined with our time and spend it wisely with people that we care about.
What, in your opinion, were the best ways the legal profession responded to the pandemic?
I was impressed with how quickly the legal profession adapted to remote working and electronic document transactions. A large part of the smooth transition was due to many law firms already being equipped with the ability for their employees to work remotely, and COVID-19 provided the impetus to embrace and implement this technology.
Even before the pandemic, the legal profession has been exploring ways to improve efficiency through information technology – COVID-19 merely sped up this process. I think it's a great step forward with the widespread adoption of online court hearings, digital document signing and even electronic witnessing of documents.
Were there any specific challenges faced by you as a result of COVID-19?
At the start of the pandemic, I struggled to find a good work-life balance during the lockdown. Every day was like Groundhog Day where my days somehow turned into night without me stepping away from my computer screen – only to hit the repeat button the next day. It was vital for me to find that balance, with clear boundaries of work and personal time.
What was it like adjusting to the remote work setup?
I have worked remotely prior to the pandemic so I had a fairly seamless transition to working from home. However, the difficulty was working remotely with someone else. My fiancé and I are full-time lawyers, and working in close proximity can be quite distracting. Fortunately, just before the first lockdown we moved into a larger terrace house and now we have separate rooms as our "home offices."
What is your outlook on the legal profession for 2021?
The trend of increasing investment in technology will continue and organisations will be looking to fine tune its needs in terms of office and remote working. I have seen organisations and law firms heavily investing in their information systems so that information, documents, data and advice can be easily provided and become accessible for their clients.
Secondly, organisations will be reviewing the outcomes of remote working on their organisational efficiency and culture 12 months on from COVID-19. While there have been many positives as I've observed previously, adjustments will need to be implemented to make up for any lost ground in efficiency, culture development, training of junior practitioners, morale and mental health.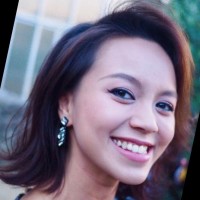 Dalyna Khong
Related stories