Another international firm has expanded into the Australian legal market after launching an alliance with a local firm and grabbing one of the country's top partners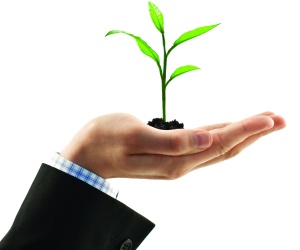 International law firm Withers has continued its strategy of expanding into key markets for high net worth clients by establishing a presence in Australia.
The firm has just launched a new alliance offering tax and corporate services, called Withers SBL, and has hired top immigration law partner, Rita Chowdhury, to head it.
The partner is known as one of Australia's leading immigration lawyers, and is recognised in the Global Who's Who of Corporate Immigration Lawyers.
She has previously led corporate and private client immigration practices at Deloitte and Baker & McKenzie, before forming her own practice earlier in 2014.
Her team includes associate Sandy Natarajan, a former senior legal officer with the Department of Immigration and Border Protection, and paralegal Irene Halforty.
Alongside Chowdhury, Withers SBL will consist of the market-leading tax firm Balazs Lazanas & Welch located in Sydney, and former
Ashurst
corporate partner Justin Shmith, based in Melbourne.
Shmith is an experienced corporate lawyer with extensive experience in M&A and cross border investment, especially between Australia and Asia.
He was most recently a partner in Ashurst's corporate and commercial team in Melbourne, and was formerly its Asia Practice Leader.
He's been recognised in Chambers Global 2014 for M&A involving China, where he has lived for a number of years. He has established his own practice which will now work under the Withers SBL banner.
Withers managing director Margaret Robertson says the alliance represents a "huge step forward" in the development of the firm's international footprint.
"Australia offers a great range of opportunities for Withers, not just as a stand-alone market for successful people, but also as an integral part of the regional Asia-Pacific market," she says.
"We have monitored the Australian legal market for growth opportunities for many years and the range of services and skills offered by Rita and the Withers SBL alliance provide an incredibly strong entry proposition into what is a fairly fragmented field for private client firms."
The alliance partners are to work closely with Withers teams in Hong Kong and Singapore in order to take advantage of the flow of business between Australia, China and South East Asia more broadly, she says.
They will also work with the firm's European and US teams to provide advice to their Australian clients that are expanding their investments outside Australia.