Four of Australia's new model firms are finalists in major thought leadership awards. We speak to them about their key to success, and why collaborating with large firms is the way forward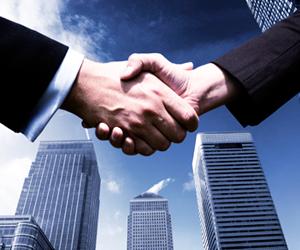 Firms turning the traditional law firm model on its head are reaping significant rewards and four of Australia's brightest have been announced as finalists in major awards.
The 2014 Australasian Legal Practice Management Association (ALPMA)/Telstra Thought Leadership Awards will recognise firms who are doing things differently in response to client demands for better value.
The winner will be announced at the 2014 ALPMA Summit on August 28.
The four firms selected as finalists are:
Hive Legal
, AdventBalance, Swaab Attorneys and Property and Development Law.
Jodie Baker, the managing director of virtual law firm Hive Legal, told
Australasian Lawyer
that the model is thriving.
The firm has a central hub, but its lawyers can choose when and where they would like to work.
"If you produce the work at home or in [the client's] office it really doesn't matter where you're located as long as the quality is there," she says. "One of our core values is collaboration and we work very closely as a team to deliver outcomes to clients. We're very much about working together and to make sure the clients are of the firm and not an individual person."
Baker is thrilled that Hive Legal are finalists in the ALPMA/Telstra Thought Leadership Awards, and she says its exciting that the firm, which is relatively new, is being recognised for bringing a different model to the market.
A collaboration between new model law firms like Hive Legal and larger traditional firms could be the future of Australian legal services, she says.
"There [are some] clients who will choose a large firm but still need the speciality expertise…In larger markets like the US and the UK it's common. A client will unbundle their legal services and expect the firms to collaborate. We're keen to progress that and say there is absolutely no reason that these firms can't work together."
A trend like this is very much driven by clients who want a more cost-effective outcome, says Baker.
Another finalist in the awards, AdventBalance, is the largest and fastest growing legal services provider in Asia Pacific.
The firm's model sees its lawyers all work onsite with clients rather than in the office.
The director of people development and communications, Anita Bennett, says the Australian market is evolving and experiencing changes like never before in response to both the clients and their lawyers demanding more flexibility.
"It's fantastic to be recognised for what we're doing, and we're pleased that our success for providing clients with an alternative is also being acknowledged," Bennett says.
Like Baker, she says the firm is keen to collaborate with larger traditional firms, and thinks this could be the way forward.
"It's something I think we're going to see more of. Clients want their legal work unbundled and undertaken by the most effective provider…As an actual example a client can now use their last law firm for specific strategic advice and at the same time have one of our lawyers there on the matter liasing with the firm."
The third finalist in the awards, Swaab Attorneys, developed a "separation survival kit" on a USB that helps its family law customers better understand, prepare for and manage legal documentation associated with the separation process.
The remaining nominee is Property Law and Development, a boutique firm in the Whitsundays that deliver client service via a mobile app and client portal.
ALPMA's president and financial controller of the Legal Lantern Group Andrew Barnes says all of these firms are changing the conventional way legal services are delivered in big and little ways.
"A new breed of legal service providers and a number of established firms willing to shake up the way they do business are achieving fantastic results in terms of client satisfaction, employee engagement and productivity," he says.
Last year's winner was Anderssen Lawyers. The Brisbane-based commercial and property law firm has just 16 staff and was recognised for creating an online operating system that is 100% paperless and accessible 24/7 for both staff and clients from anywhere and on any device.