The firm makes its first bet on a company it invited to its new technology innovation incubator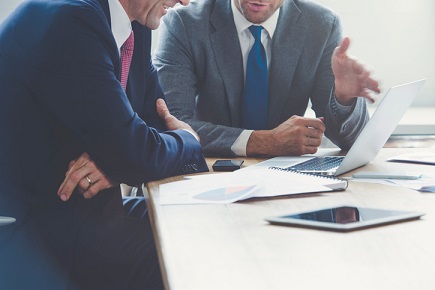 Allen & Overy (A&O) has made an equity investment in a fintech company it invited to work in its new technology innovation incubator.
The UK-headquartered firm has invested in Nivaura, which was the first company it invited to work in its
Fuse incubator
in London. Nivaura develops technology systems that aim to give small and medium-sized enterprises (SMEs) access to capital markets funding, which has the potential to create a new asset class and develop a new line of business for investment banks.
"It very quickly became evident that what the Nivaura team is working on could be hugely important," said Philip Smith, the A&O partner who leads the firm's relationship with Nivaura. "Undoubtedly, cost has been a prohibiting factor for SMEs considering raising funds in this way. Nivaura's product would reduce that cost significantly, opening up a whole new funding landscape to businesses that have had to rely on other forms of finance to date."
Smith has been appointed as a non-executive director of Nivaura.
A&O launched Fuse in April, inviting technology start-ups to take residence in the firm's London offices. It targets the
legaltech
, regtech, and dealtech niches of the industry. Legaltech start-ups deal with technology to support legal advice and law firms. Regtech start-ups develop technology for regulatory compliance. Dealtech start-ups make technologies that improve the conduct of deals.
A&O said that it has helped Nivaura in a range of ways. The firm developed bond document templates that were used in the recent test of the start-up's system in the UK Financial Conduct Authority's regulatory sandbox environment.
"Nivaura has successfully completed two fully automated issuances of bonds on its platform within the FCA sandbox as participants in both Cohort 1 and Cohort 2 of the programme, the only company to be involved in both cohorts," A&O said in a statement.
Related stories:
Magic Circle firm invites tech start-ups to move in
European legal tech startup launches in Australia