Firm promotes five senior associates to principal and one associate to senior associate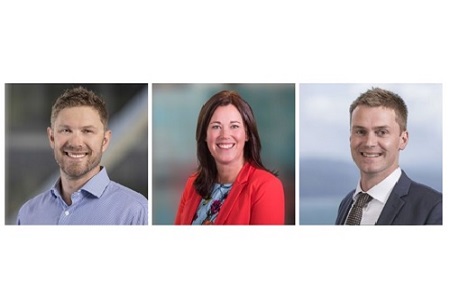 Intellectual property specialist firm AJ Park has announced the promotion of five senior associates to principal, as well as one associate to senior associate.
Promoted to principal are James Robinson, Jonathan Aumonier-Ward, Kieran O'Connell, Margot Smith, and Matthew Hayes. Meanwhile, Daniel Hearn has been promoted to senior associate.
James Robinson is a patent attorney with a background in organic chemistry, He has been a member of AJ Park's life sciences patent team since 2007 and specialises in all aspects of IP law for chemical innovations, but also handles applications in a wide range of other technical fields.
As a trademark specialist, Margot Smith helps her clients protect and enforce their trademarks and related IP rights. She works with small businesses as well as some of New Zealand's largest corporates across the food and beverage, FMCG, luxury goods, and building industries. Many of them are exporters, and Margot works with international associates to ensure her New Zealand clients get appropriate protection in their chosen overseas markets.
Kieran O'Connell joined AJ Park in 2008 and works with a range of companies, advising them on IP strategy and helping them protect their IP rights. Most of his clients are local companies, such as outdoor apparel manufacturers, craft beer brewers, and organic food companies. His international clients include well-known multinationals in the electronics, cosmetics, and pharmaceutical industries.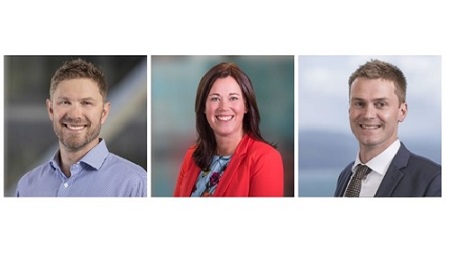 James Robinson, Margot Smith, and Kieran O'Connell
An experienced trademark and copyright specialist, Jonathan Aumonier-Ward's clients include multinationals operating in a broad range of industries, from hospitality, food and beverage, and sustainable businesses, through to technology, software and communication. He also works with non-profit and charity organisations in New Zealand and overseas.
Lastly, Matthew Hayes specialises in resolving all kinds of disputes relating to IP as a member of the firm's litigation and dispute resolution team — including patents, trademarks, copyright, designs, misleading advertising and product claims, counterfeit goods, theft of confidential information, and regulatory issues.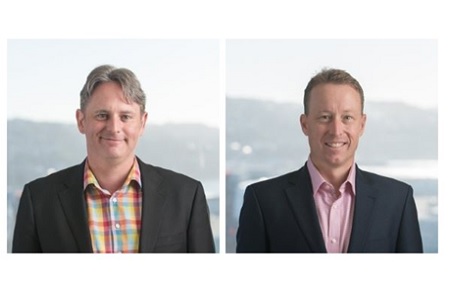 Jonathan Aumonier-Ward and Matthew Hayes
"These five have been with the firm for many years and are all recognised as experts in their respective areas of specialty," said Damian Broadley, managing director of AJ Park. "They each add their own unique combination of insight, skills and experience to the principal group. They all represent the values of AJ Park, have worked very hard, and fully deserve these promotions. I wish them well for the years ahead as leaders in the firm."
Meanwhile, newly promoted senior associate Daniel Hearn is a registered patent attorney with a background in mechanical engineering. He specialises in patent and design law and advises clients on the strategic use and protection of their IP.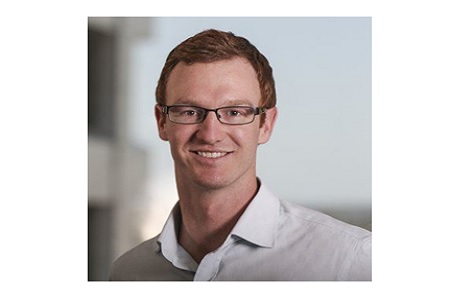 Daniel Hearn
"Dan is a good attorney and a real asset to AJ Park," said Broadley.
The firm also welcomed a Sam Pearson as principal and Natalie Harre as senior associate.
Sam Pearson was previously a patent attorney at AJ Park from 2005 to 2007 and has returned from the UK to re-join the firm's life sciences team based out of the Auckland office. He specialises in the biotechnology and molecular biology fields and has a particular interest in biopharmaceuticals.
Meanwhile, Natalie Harre joins the firm's Auckland litigation and dispute resolution team. An experienced IP litigator, Harre helps clients navigate the best path to enforce their IP and assists them in dealing with any challenges by third parties involving their IP rights.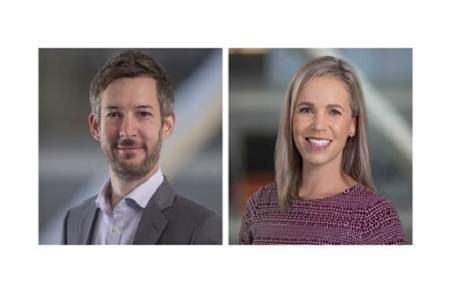 Sam Pearson and Natalie Harre