Ahead of three-way merger, global firm elevates 48 to partnership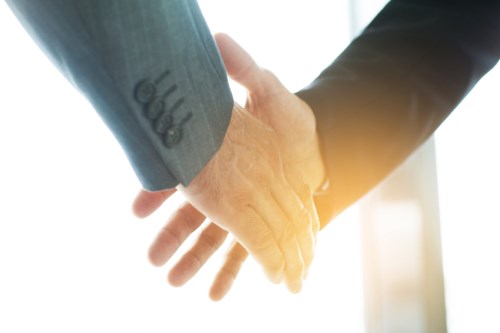 Less than a week before the three-way merger between CMS Cameron McKenna, Nabarro, and Olswang goes live, the triumvirate has announced partner promotions for 2017.
A total of 48 lawyers have been elevated to the triumvirate's partnership, with CMS lawyers accounting for the majority at 44. Nabarro and Olswang, which merge with CMS on 1 May, promote two each.
Penelope Warne, CMS UK senior partner, said that offering opportunities for progression for all of the firm's employees is a key priority for the business.
The practice group with the most promotions is corporate and commercial with 10. It is followed by real estate and tax with eight apiece.
A majority of the newly appointed partners come from Europe, with only one coming from Asia. The new CMS partners by practice group are:
Banking & International Finance
Dr. Kerstin Block (Hamburg, Germany)
Andrea Zubović-Devedžić (Sarajevo, Bosnia and Herzegovina)
Corporate and Commercial
Ulrich Becker (Frankfurt, Germany)
Dr. Tobias Grau (Stuttgart, Germany)
Dr Daniel Jenny (Zurich, Switzerland)
Dr. Christoph Lächler (Stuttgart, Germany)
Dr. Falk Lichtenstein (Beijing, China)
Dr. Jochen Lux (Leipzig, Germany)
Daniela Murer (Milan, Italy)
Jack Shepherd (London, United Kingdom)
Herman van Aerts (Amsterdam, Netherlands)
Dr. Michael Wangemann (Munich, Germany)
Competition & EU and Public Procurement
Marquard Christen (Zurich, Switzerland)
Francesca Sutti (Milan, Italy)
Dr. Dieter Zandler (Vienna, Austria)
Compliance
Florian Block (Munich, Germany)
Dispute Resolution & Arbitration
David Bridge (London, United Kingdom)
Horia Draghici (Bucharest, Romania)
Pierre Ducret (Geneva, Switzerland)
Luke Pardey (London, United Kingdom)
Jorge Sánchez (Barcelona, Spain)
Employment and Pensions
Sophie Berg (Brussels, Belgium)
Caroline Kurup (London, United Kingdom)
Sofia Mateus (Lisbon, Portugal)
César Navarro (Madrid, Spain)
Energy, Projects & Construction
Đorđe Popović (Belgrade, Serbia)
Randall Walker (Dubai, UAE)
Insurance
Thomas Böhm (Vienna, Austria)
IP
Paola Nunziata (Rome, Italy)
Helen Wallis (London, United Kingdom)
Real Estate
David Crossley (London, United Kingdom)
Johanna Hofmann (Frankfurt, Germany)
Dr. Christiane Kappes (Hamburg, Germany) - also specialises in environmental law
Amy Norton (Edinburgh, United Kingdom)
Álvaro Otero (Madrid, Spain)
Kirsten Partridge (Glasgow, United Kingdom)
Dr. Thorsten Schätzlein (Düsseldorf, Germany)
Jozsef Varady (Budapest, Hungary)
Tax
Herman Boersen (Amsterdam, Netherlands)
Stephane Bouvier (Paris, France)
Mark Cagienard (Zurich, Switzerland)
Pierre Carcelero (Paris, France)
Dimitar Hadjiveltchev (Paris, France)
Diego de Miguel (Madrid, Spain)
Johann Roc'h (Paris, France)
Christophe Vézinhet (Paris, France)
TMC
Paul Silver (London, United Kingdom)
Duncan Turner (Edinburgh, United Kingdom)
Related stories:
Perth disputes expert joins global firm's partnership
Three AU lawyers elevated to Magic Circle firm's partnership