A global firm has advised on Australia's largest retail property acquisition for the year to date.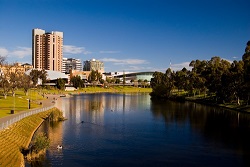 DLA Piper has advised on Australia's largest retail property acquisition so far this year.
The $288m acquisition of the Myer Centre in Adelaide by Singapore-listed Starhill Global Real Estate Investment Trust has sparked market interest, with experts predicating an upward trend for international investment in Adelaide.
Starhill Global REIT, which has a portfolio of retail assets in Asia, spanning Singapore, Australia, Malaysia, China and Japan, has purchased Adelaide's largest shopping centre from Novion Property Group in the second largest retail transaction ever for South Australia.
DLA Piper partner Les Koltai, who led the Starhill advisory team, has been working with the international REIT for two and a half years. He predicted that the market is likely to see further international investment in the next 12 months.
"I think this year we are going to see some fairly significant transactions done by offshore investors into the Australian market and that's going to be fuelled by a number of factors," he said. "One is that Australia is still regarded globally as relatively good value for investors seeking real estate investments in a quality investment grade market. The other thing is of course that Australia is a destination for real estate capital that's considered fairly safe: it's a really transparent market, well-regulated and the rule of law gives people a lot of confidence when they want to invest in a market like Australia."
Following the completion of the latest transaction, Koltai predicted further action in Adelaide for the remainder of 2015.
"It marks another round of activity in the Adelaide market… I think we'll see a lot more investment in asset sales happening over the next few months," he said.