Mills Oakley senior associate Vlad Vishney talks about how decades in another profession is no barrier to pursue a career in law.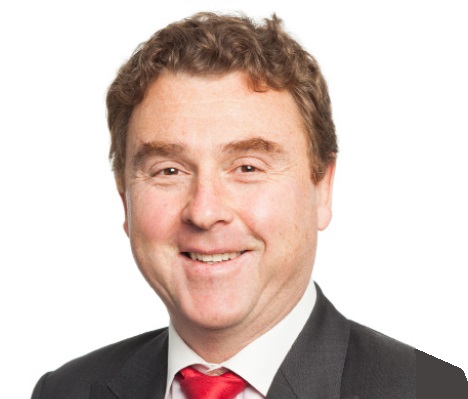 For most, 20 years in a profession would mean they would stay in this field until retirement, but for Vlad Vishney, that was just the first chapter in his professional story that ultimately led him to a career in law.
The construction specialist who's now a senior associate at
Mills Oakley
finished his Bachelor of Architecture from the
University of Technology Sydney
in 1987, and followed that degree with a Bachelor of Building from the
University of New South Wales
in 1991. Throughout the 1990s and the 2000s, the licensed builder worked in the construction and property business.
In this interview, Vishney talks about how decades in another profession is no barrier to pursue a career in law and his advice to young lawyers just getting their start in the industry.
What made you choose a career in law?
I am a specialist construction lawyer. I had a passion for the law since high school but took a twenty year 'detour' following a career in construction and property, before coming back and completing a law degree later in life. What made me ultimately choose a career in law is that I saw an opportunity to enter a profession I really love, whilst applying a skill set and network from my former career in construction and property.
What has been your proudest professional accomplishment to date?
Guiding one of my key clients through a multi-unit residential apartment development project, from beginning to end, including drafting the construction contract with the builder, providing contract administration support for the duration of the project and ultimately, successfully representing my client in litigation after a dispute erupted towards the end of the project. It was the continuity of the matter and the total immersion in the client's objectives, which made this matter particularly special.
What is the secret to your success? How do you maintain it year after year?
It may seem like a cliché but in my case it's a simple answer. It's a genuine passion for the job. This seems to 'rub off' on the people around me and most importantly, on the people that pay our bills, the clients.
What should the industry do to attract young talent?
Young people in our industry have an understandably hard time. It is very competitive and the challenges with time based billing are well known. In my view the way to attract young people is by inspiring them and the way to inspire them is by reminding them that it's all about the law, and becoming brilliant, fantastic lawyers. Senior lawyers need to be leaders, not just managers.
What do you love the most about your job?
Those moments of clarity and discovery, when something new is learned and everything starts to make sense.
What is going on at the firm? Are there any new programs, initiatives, etc.?
To me, one of the most appealing features of working at Mills Oakley is that there is a constant flow of new talent and practice groups joining the firm, which strengthens and broadens the base. In my practice area, the recent addition of several construction law partners and lawyers has been exciting, as was the addition of an entire new practice group in the planning and environment law arena.
What are you doing to grow the business?
I tend to leverage my contacts in the construction and property industry to develop potential clients. This is an ongoing endeavour and I currently have a number of prospects that I am pursuing.
Any advice to young lawyers getting their start in the industry?
Pick a practice area that you really enjoy and then make yourself 'special' by building a superior knowledge base in that space. We are in the business of knowing things. Young people that demonstrate advanced understanding immediately stand out a mile and will progress faster.