It's been a little over a year since the Abbott Government was sworn in, and Canberra firms have been enjoying the increased workflows – but what is changing?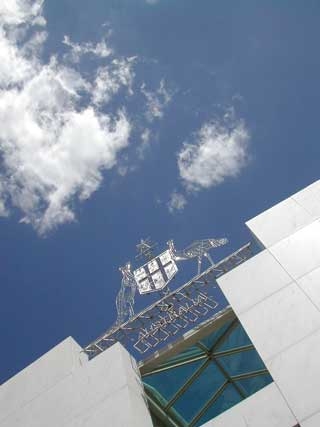 For Canberra's law firms, it is always a relief when an election is over. It's now a little over a year since the Abbott Government was sworn in, and Canberra firms have been enjoying the increased workflows.
"If you think about the last election campaign, it straddled from effectively the time the announcement was made in January, through to September, and whilst it wasn't officially a caretaker period, it was a long period of heightened uncertainty, which does have an impact on activity and what can and can't be done," says
Ashurst
Canberra office head Paul Vane- Tempest.
And with the government's first budget now behind it, Simonetta Astolfi, partner in charge of
Maddocks
' Canberra office, says work for firms has risen further in recent months.
"We've observed a real increase in work coming out of the Commonwealth since the budget, as projects have now either commenced or continued after the pause in activity typically seen between the election and the budget in May. It's back to 'business as usual'," she says.
The change in government has brought with it a change in policies and a different mix of work for firms.
Vane-Tempest says large projects in the commercial space have been a dominant feature of the last six months, with Ashurst advising on several major projects, including working with the Departments of Finance and Defence on the Air Warfare Destroyer reform project.
In more recent months, Vane-Tempest says the firm has advised on several scoping studies for the Department of Finance, including those for the Defence Housing Authority and the ASIC registry, and this work has arisen out of the change in government and the government's new direction.
"I think it's fair to say that that's part of what has been a noticeable uptick in terms of the size of matters that are being considered by the government, the size of the issues that are being considered and therefore the size of the work orders and opportunities that are flowing," he says.
Workplace relations has been another area of activity, he says, explaining that the firm has been heavily involved in the award modernisation process for the APS and the Commonwealth public sector. Enterprise bargaining negotiations for a number of agencies have been running for the last three to four months and are expected to continue for some time to come.
Meanwhile, cases such as the equine influenza class action have continued to keep litigation teams busy, and there has been an increase in infrastructure work, with more activity expected in that space in future.
Astolfi has observed an increase in large projects such as privatisations, divestment programs and outsourcing activities, and an increase in significant projects undertaken by the ACT Government, such as the Capital Metro Light Rail PPP.
"There has also been an increased focus on the deregulation agenda," she says. "We have helped a couple of agencies restructure their regulatory activities so they take a more risk-based approach. This has required us to work closely with the relevant clients to analyse their legislation and their operational activities in order to identify the areas of greatest risk, and then to match them with appropriate response tools. The outcome is that these clients have, or will in the medium to longer term have, more effective regulatory approaches, but will also reduce costs as they focus on areas of greatest risk."
Other matters from the past year have included advising on a number of major human services out- sourcing processes and assisting on mission-critical procurements by different agencies.
"Law firms that are relatively new to the Commonwealth market seem to be trying to gain a toe-hold in Canberra by opening offices here," observes Astolfi.
Vane-Tempest has also witnessed the entry of new players and notes that Canberra is already a highly competitive market. He believes the success of firms' new offices is very much dependent on what the firms are trying to achieve, and what work they are hoping to win.
Procurement work, construction and infrastructure matters, scoping studies and divestments are among the types of matters expected to keep Canberra firms busy into 2015.
Vane-Tempest also expects that there will be work around the disestablishment of smaller Common- wealth bodies:
"I suspect that there might be a consolidation of the various small bodies back into the 'heartland departments', which will give rise to legal work being required to be done – we've seen some of that already," he says.
On the employment and workplace relations front, he believes there will be further work on the award modernisation process and a continuation of enterprise bargaining negotiations.
Taking a broader look at the Canberra legal market, Vane-Tempest says the competition between firms is quite fierce and likely to remain that way for some time to come. In response to this competition, he believes firms are focusing a little more on the work they are known for in the market, and he expects this will continue in the coming year.
Increased client interest in secondments also can be expected in 2015, Astolfi says.
"Secondment requests have been common, with agencies and departments increasingly looking to resource their needs in this way, given the downsizing of teams and the reluctance to employ additional employees. In addition to traditional secondments, virtual secondments have become more common."
The trend of clients being more cost-conscious, and the demand for advice that is easy to apply within an organisation, have been making their mark on the legal landscape in Canberra.
But Astolfi believes there is another trend Canberra's law firms will need to continue adapting to in the year ahead:
"There is a continued focus on keeping costs down, but also a stronger interest in innovative pricing structures. There is a move towards using firms that are delivering practical, commercial solutions, not necessarily lengthy advices on the law."
This article originally appeared
in
Australasian Lawyer's
latest magazine edition

1.4

. Subscribe for more articles and detailed legal features.