China must end crackdown on lawyers says Amnesty International… Hong Kong lawyer among promotions at Davis Polk….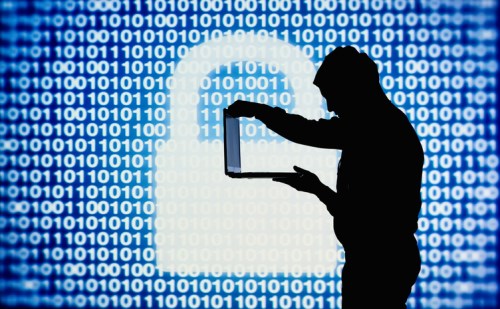 4 in 10 law firms don't know they've been hacked
DLA Piper
hit the headlines for being hit be a worldwide malware attack last month but the firm is not alone in being targeted.
As the international firm brings its systems back online securely with some analysts suggesting the incident will cost the law firm millions, a new report says a large share of law firms suffered a data breach in the past year without even knowing about it.
Law firm tech consultancy Logicforce focused on 200 law firms in the US and reached three key conclusions: data security is severely lacking, billions of dollars are at risk, and there is little transparency on the issue between law firms and clients.
The study discovered that all of the firms were targeted for confidential data in 2016-17 and 40% did not know they were breached.
Almost all (95%) of firms assessed are not compliant with their own data governance and cyber security policies; and all of those are non-compliant with their clients' policy standards.
The size of the firm was not an issue; cyber attacks were as likely to target small law firms as they were large ones.
The law firms assessed generally do not have cyber liability insurance (only 23% do), and 60% have not appointed a security & compliance manager and have no plans to do so.
Although two thirds of firms have reported a data breach of some kind, they normally do not admit the size or scope of the incident.
The report also shows that 80% of firms do not vet third-party service providers' data security practice despite them being linked to almost two thirds of data breaches.
China must end crackdown on lawyers says Amnesty International
The detention and torture of human rights lawyers in China must be stopped, Amnesty International said as the crackdown reached its second anniversary.
"For two years the Chinese government has been methodically decimating the ranks of human rights lawyers and activists. This vicious crackdown marked by arbitrary arrests, incommunicado detentions, torture and ill-treatment and fake confessions must end now," said Nicholas Bequelin, East Asia Director at Amnesty International.
The human rights organisation is highlighting that Beijing began the nationwide sweep on 9th July 2015 and has targeted around 250 lawyers with 6 convictions and 3 awaiting trials or verdicts.
"The authorities must end their cold-blooded treatment of human rights lawyers and activists. They must stop this torment and free the lawyers and activists who have been detained solely for doing their work and defending human rights," added Bequelin.
Hong Kong lawyer among promotions at Davis Polk
International law firm David Polk has promoted 11 lawyers to partner including one in Asia Pacific.
Hong Kong lawyer Karen Chan makes partner in the litigation department with a practice focused on complex regulatory matters, particularly within the financial services industry.
Most of the other promoted lawyers are in the US with one in London.