Nearly a third of the new senior appointees are for the firm's energy, resources, and infrastructure practice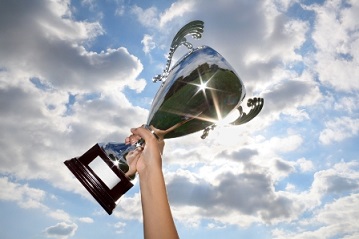 Allens
has appointed 30 lawyers to senior positions, announcing 11 new managing associates and 19 new senior associates.
While the appointees represent all of the firm's practice groups and Australian and Papua New Guinean offices, the bulk of them are for the energy, resources, and infrastructure practice.
The new managing and senior associates will assume their roles along with 54 new associates at the start of July.
Richard Spurio
, managing partner, said he and the firm is delighted to welcome the new managing and senior associates.
"Becoming a managing associate or senior associate is a very significant career milestone. We see enormous promise in our appointees and the role they play advising our clients now and in the future," he said.
The new managing and senior associates are:
MANAGING ASSOCIATES
Banking and finance
Lisa Zhou (Melbourne)
Competition
Felicity McMahon (Sydney)
Corporate
Charles Ashton (Sydney)
Alexandra Feros (Brisbane)
Phil O'Sullivan (Brisbane)
Energy, resources, and infrastructure
Emily Gerrard (Melbourne)
Sarah Kuman (Port Moresby)
Litigation and dispute resolution
Philippa Hofbrucker (Sydney)
Alexandra Mason (Sydney)
Jaime McKenzie (Melbourne)
Sikeli Ratu (Sydney)
SENIOR ASSOCIATES
Banking and finance
Andrew Shetliffe (Brisbane)
Competition
David Mierendorff (Sydney)
Corporate
William Coote (Sydney)
Nick Kefalianos (Melbourne)
Adam Laidlaw (Melbourne)
James Nguyen (Sydney)
Energy, resources, and infrastructure
Chris Clark (Sydney)
Emma Cundale (Perth)
Emily Johnstone (Melbourne)
Danielle Jones (Melbourne)
Angela Lu (Sydney)
Rob Merriam (Melbourne)
David Thorpe (Brisbane)
Intellectual property
Lena Balakrishnan (Sydney)
Lauren John (Melbourne)
Litigation and dispute resolution
Claire Bradin (Melbourne)
Danica Goodbody (Perth)
Natalie Oliver (Sydney)
Tax
Jay Prasad (Sydney)
Related stories:
Top firms act as NZX-listed company buys Australia's largest outsourced pharmacy services provider
Australasian Law Awards: 2017 winners revealed