The winners reflect how in-house lawyers are becoming integral parts of management teams tackling 21st century risks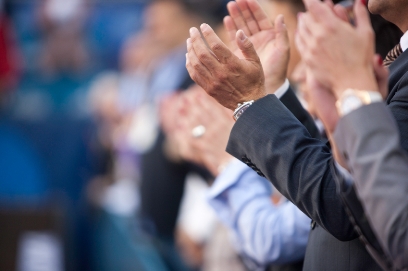 This year's winners of the 2017 Australian In-House Awards reflect the rapidly shifting environment organisations are navigating, the Association of Corporate Counsel Australia (ACC Australia) said.
The winning group shows how in-house lawyers are becoming an integral part of management teams for organisations battling 21st century risks, including crisis management, cyber security, and corporate social responsibility.
The winners are:
Corporate Lawyer of the Year: Rachel Launders, General Counsel and Company Secretary, Nine Entertainment Co
Government Lawyer of the Year: Annette Musolino, Chief Counsel, Department of Human Services
Legal Team of the Year – Small (1 – 9 lawyers): Salmat Limited
Legal Team of the Year – Large (10+ lawyers) - Department of Lands, Legal Services WA
Young Lawyer Achiever of the Year: Michael Hogan, Wormald Australia Pty Limited
Excellence in Corporate Social Responsibility: National Australia Bank
Launders took on a significant challenge in April last year when four staff members from
60 Minutes
were arrested in Beirut, ACC Australia said.
Musolino is leading efforts for a strong service culture, characterised by quality advice and clear communication. She provides strategic legal advice and assistance to the secretary, the executive and the minister for human services and engages with key stakeholders to develop and enact a range of strategies to address technical, fiscal, and policy considerations against the government policy landscape, ACC Australia said.
The Salmat legal team developed a security incident response plan to counter a potential cyber breach, which has led to the development of a comprehensive response plan for the organisation.
The Department of Planning, Lands and Heritage, responsible for the administration of Western Australia's Crown land estate, has a legal team that navigates a complex mix of legal and policy matters. The department would not run effectively without sound and current legal advice, ACC Australia said.
Meanwhile, Hogan has gone through a trial by fire, as he took over Wormald's legal team at a volatile time for the company. He joined the company just after it had been divested by its parent and a new management team installed. He established a legal function for what the industry was referring to as a 130-year-old start-up.
"It's an exciting time for the Australian in-house legal profession, with many responding to the opportunities and challenges presented by the challenges of 21st century risks, digital disruption and environmental, social, and governance issues," said Gillian Wong, ACC Australia outgoing president.
Related stories:
Ashurst crowned as Australia's healthiest workplace for 2017
Meet the New Zealand Law Awards judges