The partners will be joining the roster of a BigLaw firm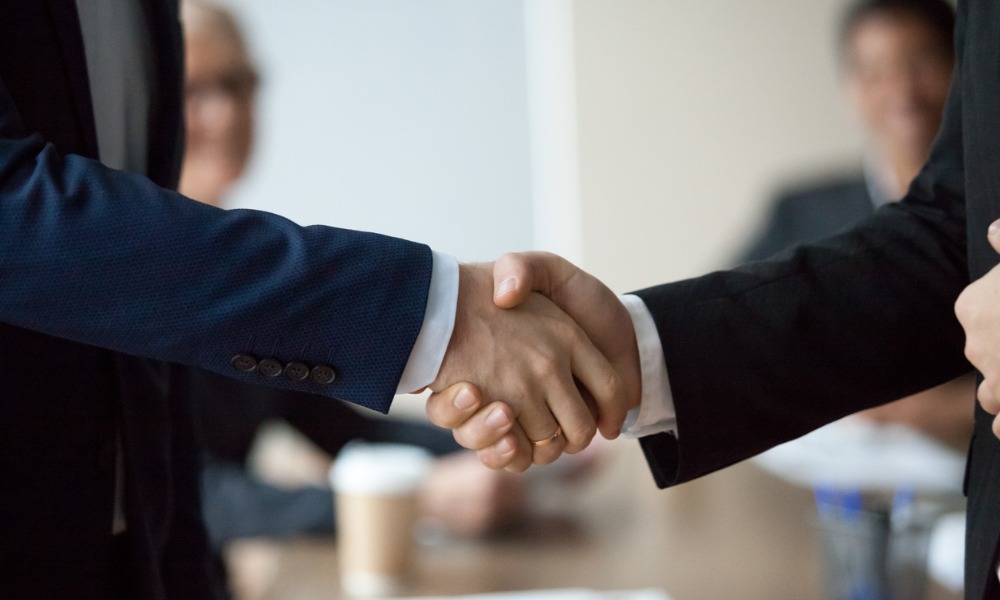 Thirteen partners from Boies Schiller Flexner's offices in Los Angeles and San Francisco are making the jump to BigLaw firm King & Spalding (K&S).
Most of the outgoing partners were part of the boutique litigation firm Caldwell Leslie & Proctor, which was acquired by Boies Schiller in 2017, including co-founder Michael Leslie.
"This is an outstanding team of highly accomplished trial lawyers, many of whom also have deep experience in the white collar and investigations space," said K&S chairman Robert Hays.
Leslie has made his name as a trial lawyer and negotiator who specialises in complex environmental litigation. He has handled matters involving the US Superfund law, the California Environmental Quality Act, common law environmental torts, and California's Proposition 65.
Joining Leslie are David Willingham, Quyen Ta, Albert Giang, Luan Tran, Michael Roth, Eric Pettit, Craig Bessenger, Kelly Perigoe, Julia Bredrup, Lennette Lee, Jeanne Fugate, and Arwen Johnson.
Willingham was the co-managing partner of Boies Schiller's Los Angeles office, and is a first-chair trial lawyer. He has conducted sensitive internal investigations across the US, and once acted as the deputy chief of the major frauds section at the US Attorney's Office in the central district of California in addition to serving as president of the Federal Bar Association of Los Angeles.
Ta served as administrative partner in Boies Schiller's San Francisco office and is a first-chair trial lawyer with expertise in international arbitration and consumer class actions, serving as lead counsel in a number of suits for large public companies. A Vietnamese refugee to the US, Ta has represented the top technology company in her home country. Prior to her tenure with Boies Schiller, she was the co-managing partner of a firm's San Francisco office.
Giang represents tech businesses in various matters, ranging from class actions, regulatory investigations and enforcements and other litigation and crisis management. He has acted for both start-ups and major brands, and is an expert on legal issues involving tech regulation, platform liability, employment misclassification, sharing economy policy, the Telephone Consumer Protection Act, the Communications Decency Act, trade practices and competition laws.
Tran brings over 20 years of international arbitration experience to K&S's Los Angeles and Singapore offices. He is a first-chair trial lawyer with active practices in the US and Southeast Asia, and is a member of the American Arbitration Association.
Roth specialises in complex entertainment and business litigation. He has acted on class actions that have appeared before the federal and state courts, and has handled matters related to consumer protection, constitutional and appellate law in California.
Pettit has handled a range of commercial cases involving securities, real estate and financial services litigation, regulatory investigations and enforcement actions, intellectual property disputes, and environmental and professional negligence suits. He was awarded a Certificate of Honor by former San Francisco Mayor Gavin Newsom – now the governor of California – for his provision of pro bono legal services to the City Attorney's Office on same-sex marriage civil litigations.
Bessenger has represented a wide range of clients, from Fortune 200 companies to movie studios, in cases involving complex civil litigation and white-collar defence. He has handled matters of regulatory compliance, business and contractual disputes, class actions, professional liability actions, banking and mortgage cases and intellectual property. He has also been part of a number of internal investigations.
Perigoe has expertise in commercial litigation matters involving intellectual property, consumer class actions and white collar issues. She is experienced in appellate issues and brief-writing, having led appellate strategy for critical matters.
Bredrup is experienced in complex commercial litigation and white-collar criminal defence cases, with specialisation in employment, professional liability, securities, copyright, partnership and entertainment matters.
Lee has handled a variety of practice areas which includes consumer protection laws, employment, copyright and trademark issues, regulatory compliance and complex commercial disputes.
Fugate is a first-chair trial lawyer specialising in complex civil litigation and matters of employment and compliance, while Johnson has expertise in high-stakes employment litigation, commercial matters, class action defence and professional liability disputes.
This brings the total number of partners leaving Boies Schiller to more than 30 in 2020 alone. Two more departures are expecting later in the year, including Christopher Caldwell, who helped Leslie co-found Caldwell Leslie & Proctor.
In December 2019, Boies Schiller co-managing partner Nick Gravante had made a statement to Law360 and Bloomberg Law about movements within the firm.
"Building on what we have achieved as a preeminent litigation firm, the transition involves reshaping, refocusing and resizing the firm. The California legal market, and our Los Angeles and San Francisco offices specifically, will remain integral parts of the firm's geographical and strategic footprint," he said.