The plaintiffs comprised workers from the education, healthcare and construction sectors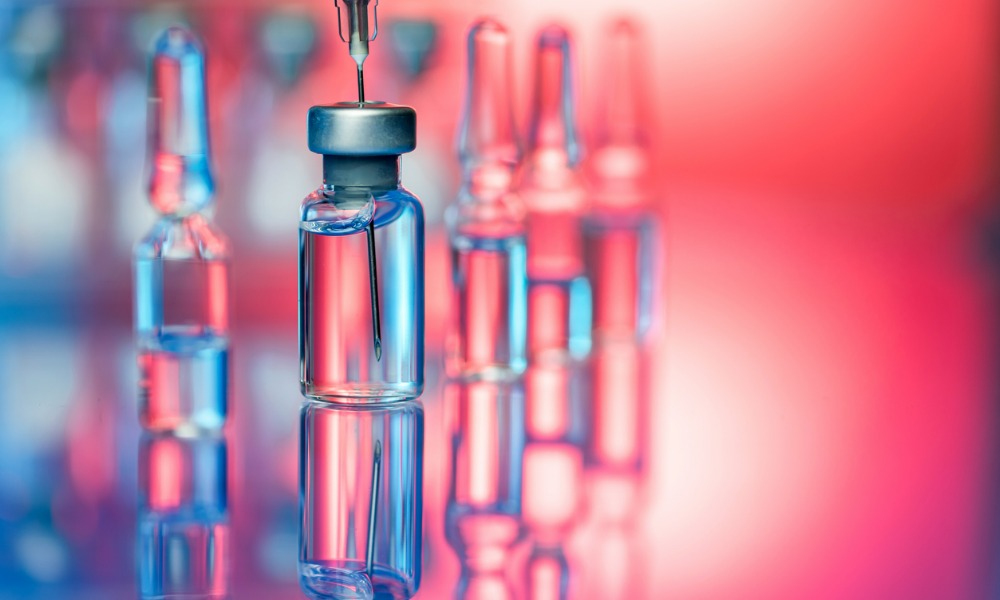 A total of 119 workers have filed a suit in the Victorian Supreme Court to challenge the state's vaccine mandate.
Belinda and Jack Cetnar commenced the original action, which sought relief against the vaccination requirements in the education industry. The mandate also calls for authorised workers – including lawyers, politicians, real estate agents and taxi drivers – to get their COVID-19 vaccine jabs within specific periods or risk losing their jobs.
According to News.com.au, the suit argued that Chief Health Officer Brett Sutton and other senior health officials had violated Victoria's Human Rights Charter by implementing the vaccine mandate. In a statement of claim, Belinda Cetnar said that the mandate "[does] not uphold a citizen's rights to autonomy and informed consent in medical treatment and procedures."
Joining the Cetnars as plaintiffs in Simon Harding & Ors v Brett Sutton & Ors are 17 healthcare workers, over 20 employer groups and 52 authorised workers. News.com.au reported that one plaintiff had helped produce AstraZeneca vaccines as an employee of vaccine manufacturer company CSL, while another was a bureaucrat from the justice department.
The University of Sydney's employment law expert, Dr Giuseppe Carabetta, said that courts would probably measure the coerciveness of the vaccine mandate, the severity of sanctions, the interests at stake and allowance for exemptions.
"What the courts will ultimately have to address in determining the validity of a health order is whether any interference with individual rights is justified for the protection of the community," Carabetta said in a statement published by News.com.au. "While mandates for high-risk sectors such as health or aged care are likely to be upheld, the question will be a more interesting and more complex one when it comes to mandates for less high-risk settings."
He pointed out that the Human Rights Charter was what ultimately distinguished Victoria from other Australian states.
"Human rights law allows for limitations on human rights where necessary to protect public health and the fundamental right to life. However, such restrictions must be necessary and proportionate to the risk and balanced against individual rights," Carabetta said.
The Victorian Equal Opportunity and Human Rights Commission (VEOHRC) pointed to the state's Equal Opportunity Act as a source of possible legal protection for people who refuse to get vaccinated. The legislation prohibits discrimination in certain areas of life, including employment and the provision of goods and services, based on protected attributes such as disability or religious belief or activity.
"Vaccination status is not a protected attribute under the Act. This means that discrimination law doesn't offer protection for everyone who chooses not to get vaccinated, only for people who have one of the other protected attributes in [the Act]," the commission explained on its website. "If an employer makes vaccinations a mandatory condition of employment, or a service provider requires proof of vaccination to access a service, this could be discrimination if you cannot be vaccinated due to a disability or other attribute protected under the [Act] and they do not make an exception for you."