'When you go overseas, it's complicated to do background checks'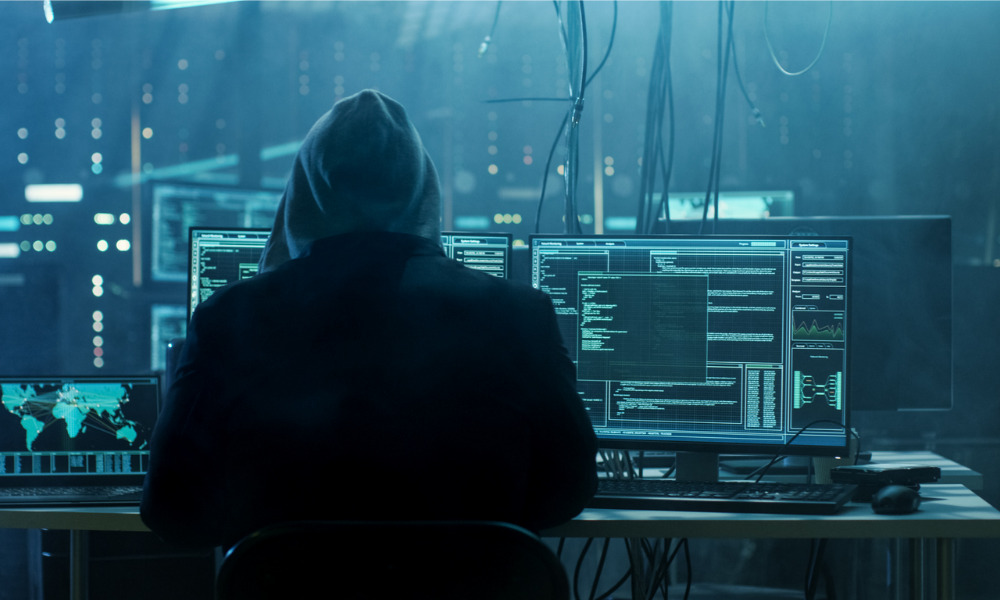 "A job seeker can be offered a position on the spot and asked to pay for work-related supplies upfront. Once a victim sends the money, it's gone forever."
Nearly 21,600 fake business and job opportunities were reported in the second quarter of this year, according to the Federal Trade Commission. This cost Americans US$86 million in losses.
More than half (55 per cent) of Americans receive six or more scam emails in a week, and 36 per cent of fraud victims reported being deceived through an email in 2021, according to AllState's survey of 2,200 Americans.
"A fraudster may pretend to be from a reputable company and set up a phony interview over instant message," says Doug Kaplan, senior vice president of operations at Allstate Identity Protection.
Bad candidates out there
While the scams seem to be coming in hot and heavy from everywhere, as some new people joining an organization might not be who they say they are, leading to potentially huge risks for the company who hires them.
"If you bring someone who is simply not qualified, who does not have the skills, was misrepresenting themselves as having the skills, then that also becomes quickly apparent to the rest of the team," says Alan Mak, partner and national practice leader, forensic disputes and investigations, financial advisory services at BDO Canada.
There is also a financial penalty to be accounted for if the wrong candidate is hired, says Chris Harper, CEO of ZippedScript, an education verifying software service.
"The time that goes along with the training, the commitment, only to have you find out later that you've got somebody who's not trustworthy — that can bleed into losing a client, losing business. If you're a publicly traded company and somebody in the C-suite, when people find out they're lying, that's going to affect stock price [and] you lose tons of money."
'The problem is getting bigger'
Background checks are a valuable way to address the issue, but with the rise in remote working, more organizations are looking to save on labour costs by looking globally — and that brings new risks.
"Hiring people cross-border now is becoming really popular, especially in tech, because the same employee that costs $150,000 in the United States or Canada, if you go to Malaysia or go overseas, you can get that same employee, same quality of work… but what happens with that, when you go overseas, is it's complicated to do background checks. The problem is getting bigger," says Harper.
While these new fraudulent actions are happening, which is damaging to the credibility of both people and organizations, a major American financial services company was recently accused of not being above board in who it is hiring.
Charles Scharf, CEO of the San Francisco-based company Wells Fargo, recently told employees its "diverse slate" policy is being put aside to give leaders time to make any necessary improvements and "fully understand how the guidelines should work."
The New York Times reported a story, citing an internal memo sent by Wells Fargo's chief executive, and the bank confirmed the memo later to Insider. The policy in question required that at least half of the candidates interviewed for open positions paying above $100,000 to come from "diverse" backgrounds – meaning women and underrepresented groups.
However, a former Wells Fargo executive said the policy led to women and people of colour being offered "fake" job interviews, according to the Insider report.
Also, several current and former bank staffers told The New York Times in May that they were told to interview, or arrange interviews, with people of colour and female candidates for roles they knew were already filled. This was partly to help the bank show a record of its diverse hiring efforts.
With all these bad actors out there, who can you trust?
There are some things employers can do to prevent that from happening, according to CG, a consulting and advisory firm.
"It is important for management to be involved with their employees and take time to get to know them. Often, an attitude change can clue you into a risk."
Fraud risk policy
Also, employers must ensure that everyone within the organization is aware of the fraud risk policy. Business leaders must also continuously monitor and update fraud detection strategies to ensure they are effective.
"Detection plans usually occur during the regularly scheduled business day. These plans take external information into consideration to link with internal data. The results of your fraud detection plans should enhance your prevention controls," according to CG.