When it comes to servicing SME clients, traditional law firms face disruption.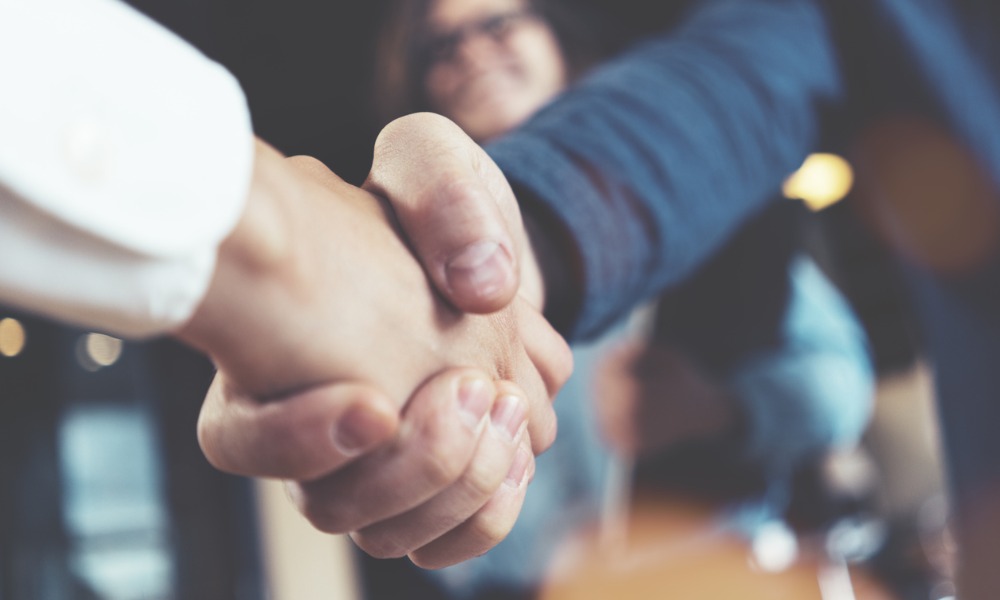 In a challenge to traditional legal service providers, the services offered by 'NewLaw' firms are proving increasingly attractive to Australia's SMEs, according to NAB's inaugural Legal Services Industry Survey.
In the not-too-distant future, Australia's law firms could be up against stiff competition when it comes to serving SME clients.
According to NAB's inaugural Legal Services Industry Survey of 70 law firms and over 750 small and medium-sized businesses, SMEs are much more likely to view the big accounting firms as better placed to offer them complex and diversified advice about their whole business.
While this doesn't imply that accountants will supplant lawyers per se, it does suggest that law firms have an opportunity to evolve their offering – in a similar way to how the accounting profession evolved over the past 10 years. "As trusted advisers to SMEs, leading law firms are well placed to go down this route as well," says NAB Customer Executive Professional Services, Brett Moore.
Knowing when you need to change
Yet this requires a flexible mindset. It also calls for an understanding of what lawyers' clients truly want. "That's what NAB's survey hopes to achieve in some small part," Moore says. "We saw it as a wonderful opportunity for law firms to gain valuable insights into their SME clients."
Certainly it's not just the accounting firms that pose a threat. For traditional firms, there's also the rise of NewLaw to contend with. These firms tend to be agile corporations, rather than traditional partnerships. At the same time, they've adopted a business model that reimagines a whole range of legal services for their clients.
The rise of a new breed of firm
NAB's survey shows that SMEs give more weight to the reputation of a law firm than that of the individual lawyer. Does this matter? Absolutely. Traditional firms are all about the individual because they're owned by a group of partners who accrue work based on their own reputation.
Yet NAB's survey indicates that this isn't resonating with SMEs. Instead, they appear to be more taken by a firm's 'brand'. For non-traditional law firms, "the corporate brand is everything and how clients are served is by the best resources in the company", explains George Beaton, founder and executive chairman of research consulting firm beaton, a leading specialist on professional services.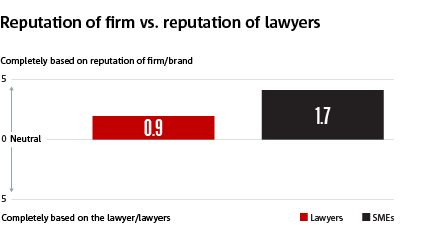 The need for change
Branding isn't the only issue, however. Of more concern is how the traditional business model leaves law firms vulnerable to a changing landscape, one where SMEs' needs are evolving.
"Partnerships have many positives, but this many-decades-old culture of individualism means there's a natural resistance to change," Beaton says. In contrast, "it's easier with the NewLaw firm because they've already made the determined effort to change the way they do business. They've got a cultural licence to change a lot of things."
A new way of doing business
Among the changes NewLaw firms have embraced is how their services are delivered and at what cost. For example, by turning to paralegals wherever possible and enabling technologies such as artificial intelligence, they can offer significantly lower prices.
Some of the newer firms are even setting themselves up as DIY services so SMEs can access a contract, for instance, at a minimal cost and for minimal effort.
Small but strong
While NewLaw firms make up less than one per cent of the market, they shouldn't be overlooked. "They're gathering momentum and they're absolutely competing with traditional firms," Beaton says.
SMEs are a good case in point. Beaton says they're naturally attracted to the NewLaw offering because, at the end of the day, "they like to deal with a small business like themselves".
To understand more about how SMEs view their law firms, read the full NAB Australian Legal Services Industry Survey Key Insights into What Your SME Clients Need and Value.