The legal industry could be leaving major benefits on the table, says ITonCloud's Andrew Tucker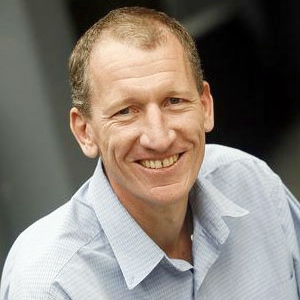 The assumed complexity of using technology may be causing lawyers and law firms to not take full advantage of what's currently available to them, Andrew Tucker says.
The serial entrepreneur and CEO of ITonCloud says that while those in the legal industry may be disheartened by the mere thought of using advanced technologies to improve processes, it's far easier now than in the past to actually do so.
The advantages and challenges that come from legal technology will be tackled by lawyers and experts in the upcoming
Legal Tech Summit
on 2 November at The Westin Sydney. Topics will include how the legal industry intersects with artificial intelligence, blockchain and smart contracts, technology investment, legal tech collaboration, and cybersecurity threats.
"I think the legal industry has lagged quite a bit," Tucker says. "The legal fraternity is generally so busy and so buried in their environments that they tend to leave their IT out of their thinking process. The way it's happening now, there's so much they can do to evolve in terms of automation, artificial intelligence specifically around Watson, and mobility."
He says that all of these have, in reality, become ubiquitous and law firms can find it easy to have access to technologies with the level of security that they always wanted. Part of why there is much more access is because of the emergence of cloud technologies, he says.
"I think the evolution of cloud has made it a lot easier for law firms and I'll tell you why. It's because they don't like spending money and moving into the cloud means they don't have that much capex that they have to spend and the transition is so simple," he says.
The cloud has enabled firms, for example, to reduce what could otherwise be lengthy downtime. Tucker says that one of ITonCloud's clients – a large law firm – moved offices and found the transition to be quick because everything they needed was on the cloud. The firm reduced the downtime they needed because lawyers could work from other places during the transfer.
That technology also enables better service delivery to clients, Tucker says. Couple this with better access to artificial intelligence, which he says isn't as expensive as it once was, and firms can really improve multiple facets of their businesses.
Tech companies are also working harder than ever to keep information secure. Tucker says that ITonCloud customers also appreciate that the company's data centres are in Australia, thereby ensuring that information is under stricter control. His company also keeps redundant backups, including backups on drives kept at secure locations. Advances in technology also ensure better handling of attacks.
"You can't be 100% foolproof in terms of crypto-viruses because it's evolving every day. The beauty in our system is if a legal staffer clicks on an attachment and it turns out to be a crypto-virus, that's fine. We stop it there and then, we bounce it off the system, we reinstall, [and] they're up and running within 10 minutes. It takes us 20 seconds to create a user," he says.
The main challenge to the more adoption of legal tech now, he says, is a combination of things. One is the evolution of legal software.
"I think the actual legal software has a little bit of ways to go to evolve to tick off all the boxes. But I think they're getting to that stage now where they're not just doing one thing, they're doing a multitude of tasks," he says.
Another challenge is getting law firms to actually talk to technology providers and for those providers to offer what law firms need.
But if his 20-year experience has shown him one thing, it's that the benefits to adopting technology cannot be ignored.
"Those that are embracing it are leading it and are really getting the benefits from it," he says.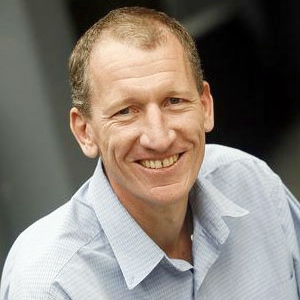 Andrew Tucker
Related stories:
Experts on legal tech to share insights at inaugural event
How AI will change the face of law