Conduct complete probes, take all sides into account, say experts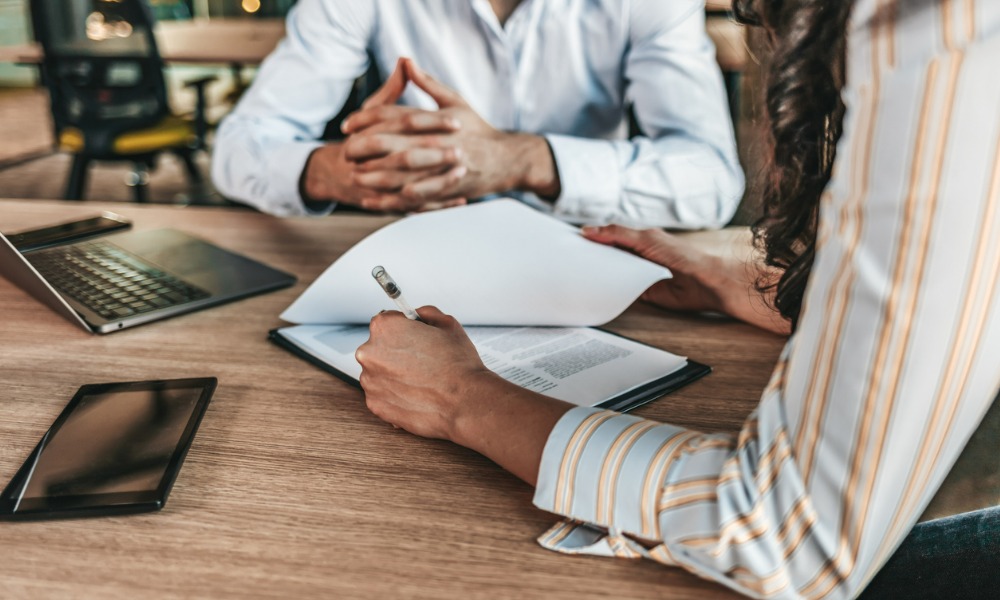 "The defendants acted on unfounded, sexist allegations relating primarily to conduct from years prior, without properly ascertaining the truth and without even asking [the woman] about the allegations. [The employer] conducted an amateurish investigation. He conflated gossip with facts. Without justification, he accepted the allegations and assumed the worst of the fire department's only two paid staff. He failed to recognize the patent gender-based discrimination directed at [the employee]," said Justice Roger Chown in making the ruling.
For one lawyer who analyzed the decision, it showed that organizations need to take these allegations seriously, not only because it's the right thing to do but because it can be extremely costly and gives an organization a serious black mark.
"The decision was absolutely scathing. It's not very common that a court calls out an investigation like that… Justice Chown said it was generous to call what they did an investigation — it was just information coming to them instead of gathering information."
Flawed investigation
Another case involving global software company SAP also came to light after another bungled inquiry into after-hours rape allegations during a business trip.
Two women had been out for drinks with colleagues after a work event and they believe that they had been drugged. A coworker then followed them into their hotel room and had sex with them when they were incapacitated and couldn't consent. One of these women woke up with her clothes torn, according to a police report, and said she had cuts and bruises from the encounter.
After a brief look into the incidents, SAP failed to conclude that the encounters weren't consensual, just that it violated the company's "respect" policy, according to the reports.
In this case, the company eventually conducted an independent probe into the allegations, but local authorities failed to file charges against the men.
The extent of sexual harassment on the job is overwhelmingly pervasive, according to a recent survey that found almost three-quarters of those asked experienced at least one form of sexual or non-sexual harassment and violence, while seven out of 10 employees aren't happy with management's response to their safety and wellbeing in the workplace.
This could be a problem for some employers, as they have a legal obligation to investigate workplace harassment allegations. If they don't, or if it's not done properly, there's likely going to be more trouble and it could be costly.
Male-dominated workplace
Certain types of workplaces may lend themselves more easily to harassment, so employers should be aware of this and be ready to act.
Recently, one company had an industrial work environment that was male dominated, where some workers posted photos of scantily clad women and engaged in sexual banter.
A female supervisor felt uncomfortable with much of the behaviour and reported it, but the company only did a cursory investigation and downplayed her concerns. It eventually fired her five days after her complaint.
A court found that the company breached the supervisor's human rights when it failed to properly investigate and ordered it to pay the woman 10 months' pay in lieu of notice, $85,000 in moral and human rights damages, and $25,000 for the breach of her human rights.
But on-site workplaces are not the only place these types of bad behaviour takes places as many organizations today operate largely online and senior leaders need to take this into account and recognize it can happen virtually as well.
"Just as in person, diligently taking active steps to address online harassment is important," says Mike MacLellan, partner at Crawford, Chondon and Partners. "This may be more difficult when work is done remotely, and employers will be held to a reasonable standard – however, organizations should know what to look for and how to act if harassment is either noticed or reported."
When conducting virtual investigations, patience and repetition is sometimes key to get to the bottom of the story, says MacLellan.
Any interviews being conducted remotely requires an investigator to take extra care and ensure they're properly recording the substance of the interviewee's information. Take your time, ask clarifying questions, have the interviewee repeat themselves.