The actions of a disgruntled loner in a small South Island town in early spring two years ago may have implications for all public-facing service providers in New Zealand and beyond.
The actions of a disgruntled loner in a small South Island town in early spring two years ago may have implications for all public-facing service providers in New Zealand and beyond.
On the morning of 1 September 2014, Russell John Tully entered Ashburton Work and Income New Zealand (WINZ) wearing a balaclava and armed with a loaded shotgun. He shot at four employees, killing two of them. He was later found guilty of murder and is now serving a prison term.
That was him dealt with. Our interest in the case arises from the separate prosecution taken in the District Court by WorkSafe New Zealand against the Ministry of Social Development (MSD), the lead department for WINZ.
As the event occurred before the passage of the Health and Safety at Work Act 2015, based on the Australian Model Law, the 1992 health and safety legislation applied.
The question before the Court was whether the hazard of client-initiated violence was reasonably predictable and, if so, whether the MSD took all practicable steps to address it, given the knowledge available at the time.
MSD had accepted five of the charges levelled against it by WorkSafe but disputed the sixth - that it should have ensured clients did not have physically unrestricted access to the staff working area.
The case revolved around how practicable this was, and what implementation might entail.
The Court found that MSD could have put in place a "zoning model" to apply to client dealings involving applications for entitlement. The design would:
• create a physical barrier sufficient to delay an assault from the side and over the employee's desk
• allow the employee easy retreat to a secure zone without having to move toward the client
• ensure these measures were also in place for receptionists, and
• maintain sightlines so that most client interactions were visible to security and to other
employees.
The Court was not convinced that these precautions would have stopped Mr Tully. It is also worth noting that, while the Court determined that there was a reasonably predictable risk of manual assaults and assaults using weapons (other than firearms) at the WINZ office, it was not reasonably predictable that a lone mission-oriented gunman such as Mr Tully would attack that day.
However these considerations were not relevant because it was not necessary to prove a causal link between the failure to take a practicable step and the harm suffered, although that would affect sentencing.
And there were three other judicial factors in play.
One: even where the danger created by a hazard cannot be predicted as manifesting at a particular time or place, the obligation on the employer to have a mitigation strategy still exists and is undimmed.
Two: even if an organisation carries out a large number of interactions with the public and only a few result in melt-down, that does not bring the hazard below the scope of reasonable predictability.
Three: "situational violence" has the potential to arise from client-staff interactions in any location so national organisations must guard against the risk on a nationwide-basis and, where appropriate, with reference to international trends and patterns,
It is these aspects of the judgment which will have repercussions for other workplaces, particularly those using an open plan format and where there is significant capacity for friction or frustration – e.g. banks, insurance offices, council offices and welfare agencies.
The Court noted that many government departments and other service sector employers had already strengthened their security arrangements as a result of the shootings and of the risk that they would inspire copy-cat attacks.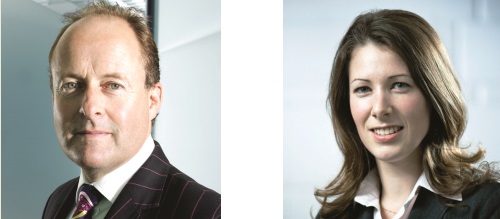 Garth Gallaway
is a partner at Chapman Tripp and
Marie Wisker
is a senior associate.