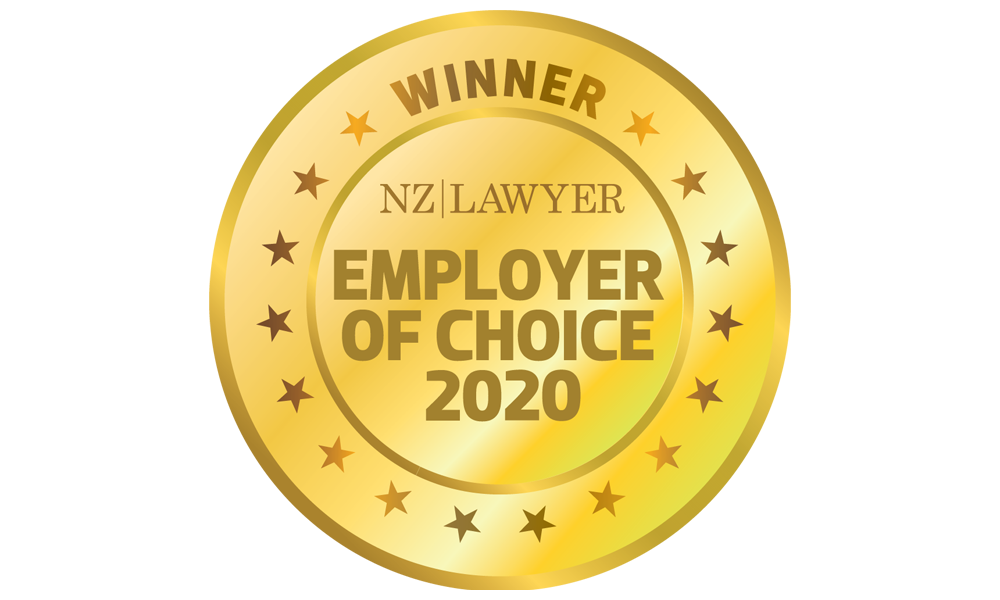 Anderson Lloyd fosters a diverse and inclusive workplace that values the growth, health, and wellbeing of its people.
Anderson Lloyd provides its people with opportunities to grow professionally. This includes an extensive induction programme for graduates and junior solicitors; comprehensive development checklists for solicitors; peer-to-peer, senior, and female mentoring programmes; a 12-month lawyer leadership programme facilitated by an Australasian expert; Weekly Continuing Professional Development (CLE) seminars; and more. The firm annually assesses performance and discusses career progression during its yearly review at the AGM.
To foster a gender and ethnic diverse workplace, Anderson Lloyd ensures its selection processes for recruitment, employee development, and pay and promotion opportunities are free from bias and are based on merit. The firm also enables greater diversity of thought and staff engagement by encouraging staff participation during regular team meetings, branding committee, and sustainability workshops.
Anderson Lloyd employs cutting-edge technology to stay "agile" and "lean and connected." Recent initiatives include annually committing 1% of revenue towards technological enhancements, providing staff with iPhones and laptops to enable flexibility and remote working, converting its client onboarding process to web forms integrating Cloud Checks biometric verification system, and the development and release of the conveyancing workflow.
Good work-life balance is encouraged at Anderson Lloyd. This involves the close monitoring of total hours and overtime as part of the firm's health and wellbeing reporting, opportunities for career progress for those who are working flexibly, meal allowance and free transport home in the unusual event of working late, better leave provisions, improved future financial security, continued Kiwisaver contributions, and wellness room for all staff (e.g. for breastfeeding).
The firm also has an inclusive targeted wellbeing program in place, which includes regular wellness internal communications providing wellness and healthy living suggestions, free staff health checks, healthy activity allowance for wellbeing equipment, memberships etc., access to free and confidential offsite counsellors/psychologists during work hours, free annual flu jabs, free eye tests, and a lot more.
An accredited Living Wage Employer, Anderson Lloyd offers its people a highly competitive salary, which are often ahead of market benchmarks as well as a wide range of other benefits, including annual leave allocation increases from 20 to 25 days per year for staff who has been with the firm for more than six years. The firm also makes its people feel valued and rewarded for what they do, not just through physical or financial rewards but by verbal recognition and thanks. To celebrate excellence, successes, and milestones in its people's life and career, the firm dispatches reward vouchers, holds regular events, and acknowledge achievements in its quarterly staff magazine and all staff meetings.