The new Cook Strait ferries will be "transformational" for freight and passenger connection services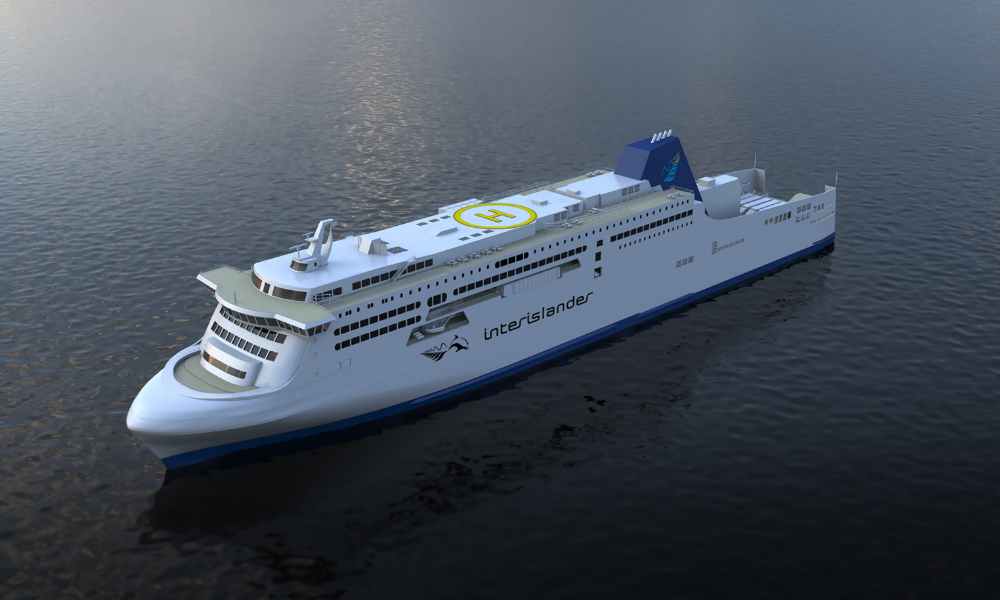 Russell McVeagh has advised state-owned rail operations company KiwiRail on the signing of a $551m binding contract involving the delivery of two new Cook Strait ferries.
At the other end of the deal is Korean shipyard Hyundai Mipo Dockyard Co., Ltd. As per the contract, the ferries will be delivered in 2025 and 2026.
"The ferries will be transformational for KiwiRail and freight and passenger connection services between the North and South Islands – a vital part of the economy and a key part of New Zealand's supply chain, transport and tourism infrastructure," Russell McVeagh explained in a LinkedIn post.
According to KiwiRail Group Chief Executive Greg Miller, the ferry upgrade has been years in the making.
"KiwiRail has been working on the ferry upgrade project for years and signing this contract with Hyundai Mipo Dockyard is a momentous day for us at KiwiRail and our shipping operation, the Interislander. These new ferries will deliver something really special for our business and for New Zealand, our passengers, freight customers and our hard-working teams," he said in a media release published by KiwiRail last Thursday.
The project had been racing against time, Miller said, with the existing fleet of ships approaching the end of their working lives.
"It's great news that we are now able to move ahead with the next stage of design and the build of the two new ferries, and required port infrastructure," he said. "The new ferries will deliver a major improvement in KiwiRail's performance in all areas, including contributing to a 40% reduction in Interislander's carbon emissions immediately. They are also future-proofed through smart design to deliver more carbon reduction over time."
Miller and Russell McVeagh pointed out that the contract signing process followed "years of research and planning, a robust and lengthy procurement process and productive technical and commercial negotiations with the shipyard over the last four months." The Russell McVeagh team guided KiwiRail in developing its procurement strategy, and advised on the project's financing to help secure what the firm said was a "nationally important outcome."
The team was headed by partners Mei Fern Johnson and John Powell.