In-house lawyer of the year nominee shares tech insights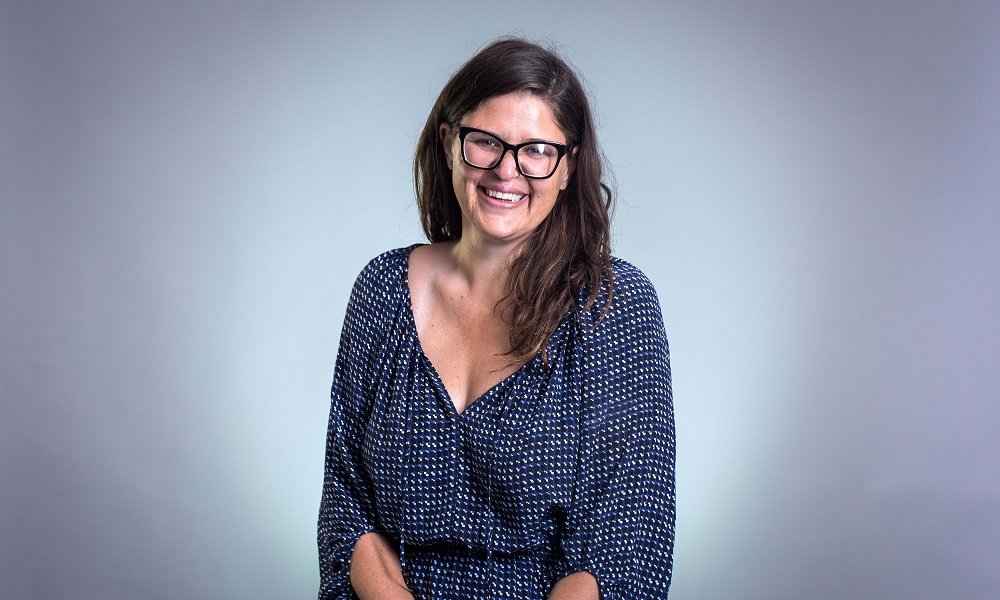 Since joining Airways as General Counsel and GM of Customer and Regulatory Partnerships in July 2019, New Zealand's In-House Lawyer of the Year nominee Katie Bhreatnach has overhauled the air navigation service provider's legal function to steer through this year's crisis and meet the modern-day tech demands of a post-2020 world. She talks to Laetitia Laubscher about the role technology has had in her success as a GC.
It's 3pm in the afternoon when Katie Bhreatnach's enthusiastic face appears on our video call, a meeting format that since March this year has almost become an afterthought.
"When I came into the legal profession we used faxes and had paper files," says Bhreatnach. "You couldn't have imagined then where we are now."
Zoom meetings have become the default for her team, who all work remotely and flexibly.
"I can only see technology becoming an increasing part of our lives as lawyers."
Before March, there was still a debate about whether people could work remotely but, in Bhreatnach's words, "there's certainly not a debate about it now".
"All of the people in my team work flexibly and remotely, and that will remain the case," says Bhreatnach. "Technology is a central part of that."
She attributes having a dedicated piece of software that centralises all of your work as a key contributor to why her team has been so successful in their collaborative, remote work. Her legal software of choice?
"LawVu – that goes without saying," notes Bhreatnach. "From a management perspective I can track work without being in the same location as someone."
Her industry was one of the hardest hit this year, but Bhreatnach remains chipper.
"The aviation sector has been enormously impacted. But one of the things that we were really lucky on is that very quickly we understood the enormity of what we were facing into," explains Bhreatnach. "We moved quickly to take decisions, including a significant cost-out programme for our business. The strategy we had in place pre-COVID stood us in good stead."
Bhreatnach credits her team's success to having a strong strategy in place prior to the crisis, and having access to good data. This enabled the team to move together at pace, she notes. She also credits Legal Software which also allows General Counsels "to manage internal stakeholders", including demonstrating the value of the in-house legal team.
"At the moment, there's a lot of pressure to do more with less," says Bhreatnach. "The ability to have good metrics and dashboards to demonstrate the value of my team, what they're working on, the value they're adding and the efficiency of the team is key to demonstrating your value as a function inside your organisation."
Technology also allows in-house legal teams to take a more active role in the company.
"I joined the organisation with a mandate to refresh the legal function," Bhreatnach explains. "When I arrived the team was feeling stuck in a reactive mode. Together we've explored taking that in a different direction. Part of the vision I sold to my boss, the CEO, the Executive and Board was that having the right legal technology software is a core part of becoming a different legal function – one that is proactive, better manages workflows and which increases the impact and value of the legal function."
The use of technology is also an important tool in staff wellbeing.
"For our sector, it's going to be a U shape recovery that's likely to be longer than others," she notes. "That means we have a lot of interesting, challenging strategic work ahead of us and I want to make sure my team is supported and that their wellbeing is paramount through that process."
Wellbeing includes facilitating employees to work flexibly through the appropriate tools.
"Working flexibly allows people to better manage the interplay between their personal lives, whatever that looks like for them, and their professional lives," says Bhreatnach.
Bhreatnach remains optimistic about the future of the industry.
"COVID's challenging, but there's enormous potential that comes with that. The aviation sector that comes out the other side of this pandemic will be drastically different and we need to ensure that our business model is fit for purpose for what that looks like. I find that really motivating and exciting."