Neil Russ believes that there will always be a role for the trusted advisor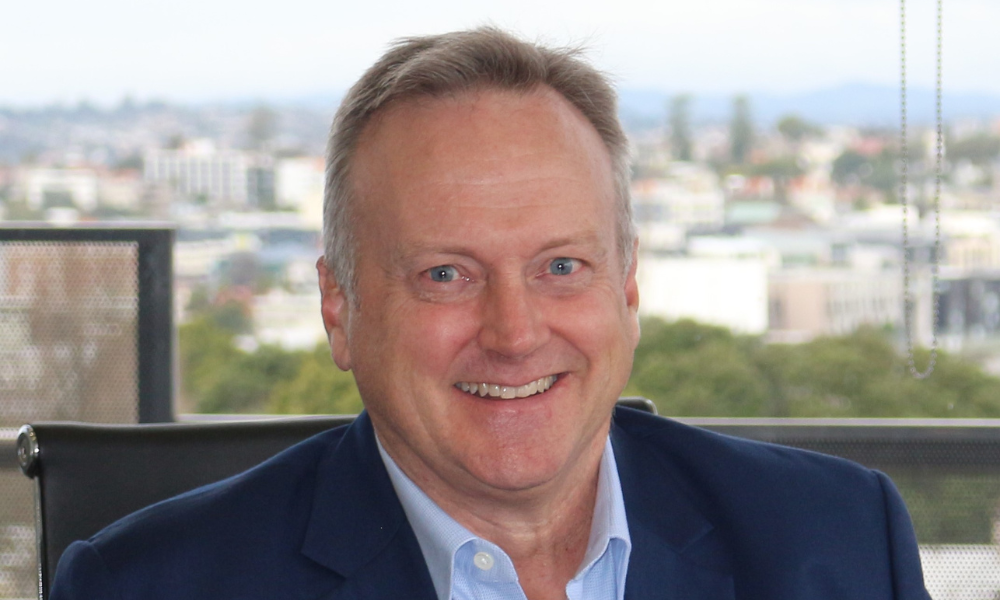 Neil Russ is a firm believer in giving back to the profession. The tax law expert, who is the convenor of the Law Society's tax law committee and part of the DIA's industry advisory group in addition to being the director of tax law/AML specialist firm Russ + Associates, urges all lawyers to contribute to the interests of not only the legal community, but of the wider economy too.
Russ champions cultivating talent for the long-term good of the profession, and believes that there will "always be a role for the trusted advisor" even as the profession adapts to the changing environment.
In this interview, Russ talks his initial goal to be a scientist, looking forward to his son's wedding, and Winston Churchill's relentless positivity.
What made you choose a career in law, and what's your favourite part of the job?
I originally expected to be a scientist, and tried a law paper at the suggestion of the late John Nankervis. I was hooked! I enjoy the inherent uncertainty of law (especially tax law), and the challenge of applying legal principles to real-world situations, for the benefit of clients.
What is going on at the firm? Are there any new programs and initiatives that you're particularly interested in?
Russ + Associates was established in 2019, as a specialist law firm skilled in tax and anti-money laundering advice. We spotted a gap in the New Zealand legal market for a firm that understands the tax and AML issues of the day, is well-connected and free of conflicts. Our ambition is to provide other lawyers, as well as accounting practices and our own clients, with commercially sensible and technically sound outcomes.
Like other New Zealand businesses, we have adapted our ways of working and our use of technology in response to Covid and its aftershocks. At the moment, we have a special interest in the Metaverse and what the implications of virtual worlds and cryptoassets might mean for New Zealand's taxation and AML laws.
What tech-related initiatives adopted by the firm, if any, are you most excited about?
One part of our business is conducting independent AML/CFT audits. We have endeavoured to streamline our audit process and documentation to provide a cost-effective, consistent and easily understood product for our clients. To the extent possible, the entire process is paperless and off site, which is good for the environment and appreciated by our clients.
What's the biggest lesson you learned in the past year and what advice can you give fellow lawyers about it?
I strongly believe that it is important to give back to the profession. I am the convenor of the Law Society's tax law committee, and a member of DIA's Industry Advisory Group. Both of those roles are busy, and they contribute to the profession's interests and to the wider economy. I encourage all lawyers to make a contribution – there is more to our profession than just billable hours!
What should the profession focus more on?
International trends are towards a more homogenous set of rules in many areas – commercial, IP, tax, AML. Lawyers need to focus on adding value to clients in that environment.
What are the challenges you expect in your practice, and in the business of law in general, going forward? What challenges are particularly pressing in the country's legal industry?
Russ + Associates has proven to be a great legal practice, in terms of being relevant to the needs of clients and as a resource for law firms and accountancy practices without tax and AML expertise. Clearly, AI is likely to affect those aspects of legal practice which are susceptible to commoditisation, so the profession will change over time, as it always has.
As a profession, we need to think about finding and nurturing talent, and focussing on understanding client needs. Taking a long-term view is important. There will always be a role for the trusted adviser.
What are you looking forward to the most in the coming year?
No two days are the same for Russ + Associates, which keeps it fresh and interesting. I'm also looking forward to spending time with my family. My son is getting married, which is super exciting. My daughters are amazing, so it's great to see what they are up to.
If you were given an opportunity to spend a day with anyone (living or dead), who would it be and why?
Winston Churchill. For all his many flaws, he was relentlessly positive and focused on the big picture, whilst not ignoring the details. He learned from his mistakes, and brought together learning, people and resources to change the course of history.