Cyclone Hale aftermath is another proof that "a reset in this area is well overdue"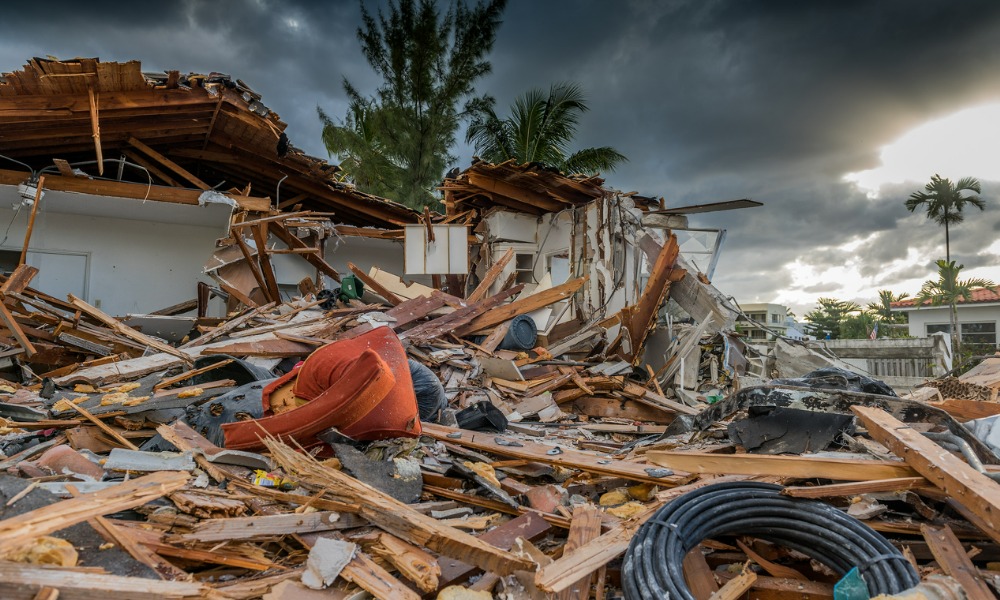 The Environmental Defence Society (EDS) has urged the government for a formal investigation into the current forestry practices following Cyclone Hale's disastrous hit on Tolaga Bay last week.
According to RNZ, an estimated 30 whānau from the Tolagay Bay area have spent the night away in evacuation due to excessive flooding and lost homes. It was the fourth major weather event that the region had to face in recent years, with landslides as almost an expected aftermath of a storm.
Locals are reportedly growing frustrated over the lack of caution exercised in forest management.
Gary Taylor, chief executive officer of EDS, said Cyclone Hale's impact on the East Coast residents was "completely unacceptable," stressing that this level of devastation has been a repeating occurrence that should warrant legal consequences.
"We have seen yet again the consequences of inadequate controls over exotic plantation forestry operations, with massive inundation of private property by slash and debris from upstream forestry land," Taylor said. "Entire houses at Tolaga Bay have been smashed to smithereens, rivers and streams completely blocked with debris causing extensive flooding of property, and bridges and beaches covered with massive quantities of slash."
The culprit for the debris? He pointed to forestry companies for breaching the already "weak regulatory regime" in place.
Although the government is currently in the process of reviewing the National Environmental Standards for Plantation Forestry, Taylor has reasons to believe that the effort will be futile.
Private landowners and councils have and will continue to bear the cost of poor forest management if no significant steps are taken, especially as extreme weather events become more frequent in the future. With a reset in mind, Taylor is pushing for the formal establishment of a Commission of Inquiry.
"Limited terms of reference mean [the review] will only result in tinkering of the rules applying to plantation forestry," Taylor said. "Agencies seem in thrall to the sector which is dominated by offshore interests which are powerful and influential. Industry representatives, with clear conflicts of interest, dominate the government review of the Forestry Industry Transformation Plan."
"It is time for a full-blown, independent Commission of Inquiry to take a fresh look at the sector, the rules that govern it, whether clear-felling with its adverse consequences should continue, and where liability should lie for any and all offsite damage such has occurred at Tolaga Bay," Taylor added.