COVID-19 will continue to impact the market over the year, though the pressure will not be as intense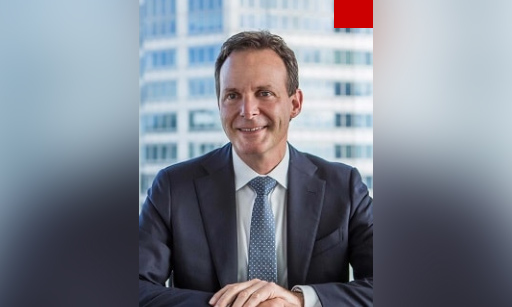 MinterEllisonRuddWatts' dispute resolution group has identified some of the litigation trends for 2021 in its new Litigation Forecast 2021 report.
With the pandemic still ongoing, the team indicated that COVID-19 would continue to have an impact on the market, though weaker than in 2020.
"Class actions, climate change and increasing pressure on directors were emerging big litigation risks before COVID-19 came along. While these issues demand continued attention, COVID-19 has forced other issues to the top of the agenda," said partner Andrew Horne, who co-leads the firm's dispute resolution team.
Nonetheless, the team also pointed out that the fallout from the pandemic did not hit businesses as strongly as expected in the past year.
"The surge in COVID-19-related litigation never (or has not yet) arrived. While there were certainly disputes between commercial parties, what we saw was business getting on with doing business and taking a pragmatic approach to resolving disputes," the team said.
The team expected that businesses would take an approach similar to pre-COVID-19 days when it comes to compliance and dispute management, despite the pandemic boosting risk profiles significantly.
"Of course, this will not be universal with a number of industries continuing to struggle because of our closed borders, supply chain issues and slowing global growth," the team said. "A lot of pressure has built up which will need to be released somewhere. We expect business casualties and litigation to flow as a result, but not at the scale anticipated last year, unless of course there are further lockdowns."
Aside from the pandemic, the MinterEllisonRuddWatts dispute resolution group also expected regulation to factor strongly into litigation this year.
"Regulators have sent clear signals that their expectations are high, and that 'bedding in' periods are now over in a number of key areas, particularly so for governance, culture and conduct, and issues that could compromise New Zealand's reputation as one of the world's best places to do business," said partner Jane Standage, who heads up the dispute resolution practice alongside Horne.
Standage said that regulators are proceeding with "both education and enforcement activity" in the wake of their rapid responses following the first COVID-19-driven lockdown in the country. Thus, the MinterEllisonRuddWatts dispute resolution team anticipates that regulators will push forward with investigations into corporate misconduct.
Bodies that are expected to impact litigation in the country over the year are the Financial Markets Authority, with its focus on anti-money laundering violations; WorkSafe, with its emphasis on officers' compliance with their duty to conduct due diligence; the Commerce Commission, with its focus on environmental claims; and the Privacy Commissioner, who is collaborating with regulators to facilitate the meeting of privacy obligations.
"New Zealand is experiencing better than expected economic conditions, thanks mainly to government stimuli, low interest rates and regulator responses. However, there is a cautious approach and people are wondering about a potential 'bubble effect' for good reason," Horne said.