The new partners beef up the Big 4 firm's corporate and employment law offerings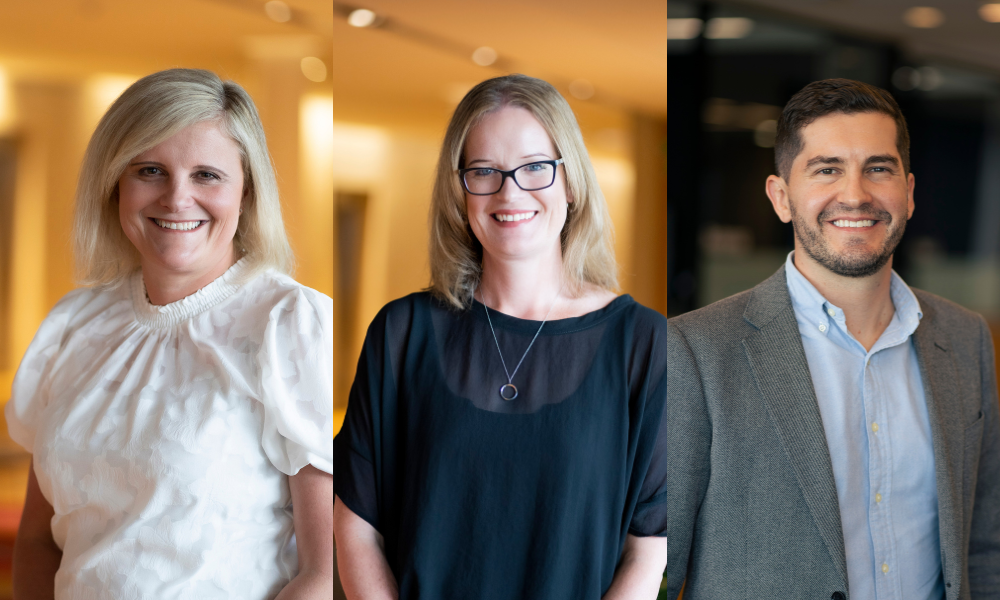 Three new additions have bolstered the partnership at PwC Legal.
Claire Evans and Joelle Grace join the firm as fresh hires, while Chris Baldock was elevated to the position. The new partners focus on PwC Legal's corporate law and employment law offerings.
"Claire, Joelle and Chris are each nationally and internationally recognised as leaders in their relevant fields of practice and bring a wealth of experience to the growing PwC Legal practice," partner Tom Logan said. "In addition to being market- leading partners, their appointments enable PwC Legal to deliver best-in-class legal solutions within a seamless commercial advisory service to clients on a national level with leaders in-market in Auckland, Wellington and Christchurch."
He added that the new appointments reflect PwC's focus on different areas of New Zealand.
"PwC in New Zealand has made a considerable investment in people and partners in Ōtautahi and more broadly Te Waipounamu, ensuring we provide more diverse areas of expertise as a response to client needs, and to support the long-term prosperity of the region and the South Island," Logan explained.
Evans was named among NZ Lawyer's Elite Women for 2022. She previously headed up the corporate team at a national firm.
She is an expert in matters involving financial markets, capital raising, mergers, acquisitions and disposals, franchises, corporate transactions, and regulatory compliance. She has also held several director positions.
Evans will be operating from Christchurch alongside fellow corporate partner Grace, who is renowned for her expertise in M&A, business advisory, corporate governance, and commercial contracting. Grace was at the helm of her previous firm's M&A team, and was recognised as Corporate Governance Lawyer of the Year in the Women in Business Law Awards Asia Pacific 2022.
Baldock started at PwC Legal in 2020, and was director before he kicked off his tenure in the partnership on 1 January. He leads the firm's employment law team and is a part of PwC's multidisciplinary workforce practice.
His clients include major organisations in New Zealand, and he has acted on issues involving all aspects of employment and health and safety law. He operates from Auckland.
Evans, Grace and Baldock will be working alongside fellow partners Logan, Matt Keenan and Helen Johnson. The Big 4 firm's legal offering presently covers corporate, tax, finance, property, employment and workforce, privacy, and IP law.