Russell McVeagh's Allison Arthur-Young discusses motherhood, her "whole life" approach, and her advice to peers planning to start a family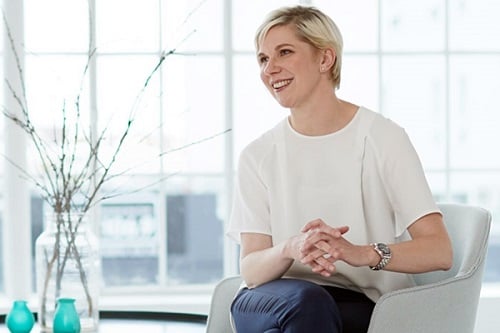 There's still a stigma dealt with by women who choose to continue their career when they have children at home. Allison Arthur-Young certainly feels it, but she doesn't allow the thought to overcome her.
"Yes, I think many mothers do feel guilty. That's because there are still a lot of societal pressures on women to be the primary caregivers, and also probably because women put a huge amount of pressure on themselves to be all things to all people," says Arthur-Young, an environment, planning and natural resources partner at
Russell McVeagh
.
However, if one asks her when the perfect time is in one's legal career to start a family, she'd say do it when it already feels like it's the right time, which won't be the same for everyone.
"Go for it. Start your family whenever it's right for you. You could talk to a hundred different people and get a hundred different 'right' times to have your babies. There is no right answer," she says. "Women in law firms may think it's better to have a baby before you become a partner, say, or perhaps they think it's better to wait until after. You make your career fit around your family, and with the right employer and partners, it will. And anyway – sometimes all the planning in the world won't make any difference. It's going to happen, when and if, it happens."
In that regard, Arthur-Young feels proud of how her firm is performing in advancing the career of women. She says it's playing the long game, and that comes from her own experience.
"I wish I could change the shortsightedness of businesses that don't promote women and mothers. Organisations need to play the long game. If they have valued employees who will benefit their business and should be promoted, the fact that those employees may take time off for parental leave or work part-time while their kids are young, simply raises short-term planning matters that can be easily managed. The return is huge," she says.
"In my own experience, Russell McVeagh absolutely played the long game. I was promoted to senior associate just before I went on parental leave with our first child, and I made it clear that I wanted a year off and planned to go part-time for a couple of years when I came back to work – which I did. I was then promoted through to partner while I was on parental leave with our second baby. I was home with him for another few months before I came back to work. The firm absolutely walked the talk in my experience," she says.
Arthur-Young welcomes certain trends in the industry, like organisations that are proactive and thoughtful about promoting women and mothers. The legal profession definitely could use more firms that test themselves and are not afraid to advance women who work part-time, or might have children, or already have children, she says, as there's a need for more working mothers in senior leadership roles.
Technology has enabled firms to adopt more flexible work arrangements, Arthur-Young says, a development she appreciates.
"I have welcomed technology. Smart phones and laptops where you can log into the network from anywhere mean that you don't have to be tied to your desk," she says. "Mobile technology means I can go home for dinner and bath time, and then log on later in the evening when the kids are in bed if I need to get something out."
Arthur-Young also values the support systems she has, both at home and at work. One of her secrets to fulfilling her roles as both a leading lawyer and a mother is to trust the people around her, she says – that and staying organised.
"For example, my husband is the 'lead parent' in our family. When I went back to work full time after our second child was born and my husband stayed home, I needed to learn to stop acting like the lead parent and trust him to do his job. That took a huge amount of pressure off everyone," she says. "Equally at work, having a team around me that I trust is critical. I work with an amazing team of legal and non-legal staff. I work hard to delegate and let others take the lead where they can, and to be clear about the direction we are all heading in. Another 'secret' – being organised. Lists abound."
Arthur-Young also says that there may be a better approach to finding success in one's career while navigating parenthood than thinking of finding a "work/life balance."
"As a starting point, I don't think the concept of a 'work/life balance' is a helpful one. Finding a 'balance' between work and 'life' is an impossible task and also one which doesn't fit the modern working parent's reality. Instead, I prefer to think about my 'whole' life, which includes being a worker, mother, friend, daughter, sister, etc. So rather than trying to find some perfect 'balance' between these roles, I aim to be interested, engaged, happy, and healthy in everything I do," she says.
And for those brief moments she does feel guilty about having career in a competitive and demanding profession while she has kids at home, she remembers two things.
"If for whatever reason, a mother works full-time or part-time, she must resist feelings of guilt about being at work, or choosing to pursue her career. Firstly, you can't be in two places at once; secondly, choosing to advance your career is a wonderful goal and not at all incompatible with being a great parent," she says. "I cope with any twinges of guilt by knowing that I'm a great parent, and that my children are well loved and cared for. I love my job, and I love my family – and I wouldn't want to be doing anything else."
Allison Arthur-Young will be speaking at the Women in Law Summit being held on 17 August at the Pullman Auckland. For more information, please visit www.womeninlaw.co.nz.
Related stories:
Appreciate every phase of your career
Is it possible to have a family and make it to the top?